Naked Austin man charged with Arson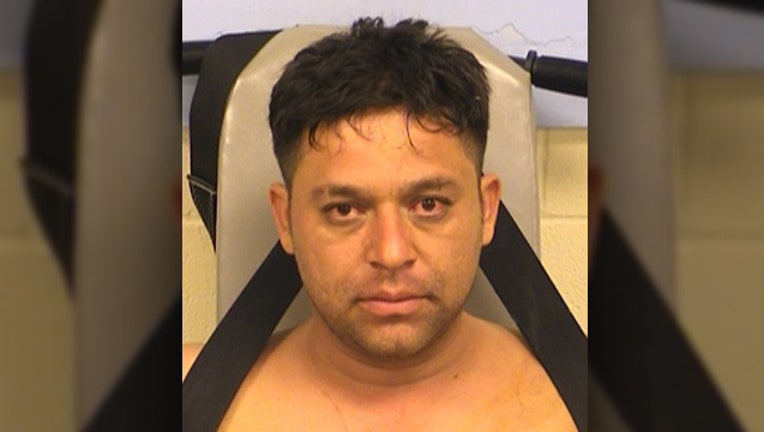 article
On Monday, October 5th the Austin Fire Department responded to a small brush fire near 504 Middle Lane.

While AFD was on the scene a 911 caller informed police that a "naked Hispanic male" was seen fleeing from the area nearby.
Austin Police canvassed the area and found a naked man at the intersection of Middle Lane and North Drive about 1000 feet west of the fire.

The man was identified as David Marquez Solis, the resident of 504 Middle Lane. According to police Soliz had in his possession a white disposable lighter, several ID cards that did not belong to him and a pair of panties.
Police say that Solis appeared to be intoxicated.
A witness from the nearby Budget Lodge saw the whole scene play out. 
According to the arrest affidavit...

Due to his intoxicated state Solis was transported to North Austin Medical Center.

While being taken to the hospital Arson Investigators asked Solis what happened to his cloths to which Solis replied that he burned them.

According to officers Solis still "appeared to be under the influence of drugs and alcohol and was not completely coherent."

Police did not disclose the owner(s) of the ID cards that were in Soliz's possession.

Solis was charged with Arson, a second Degree Felony.