NC National Guard soldier carries baby through winter storm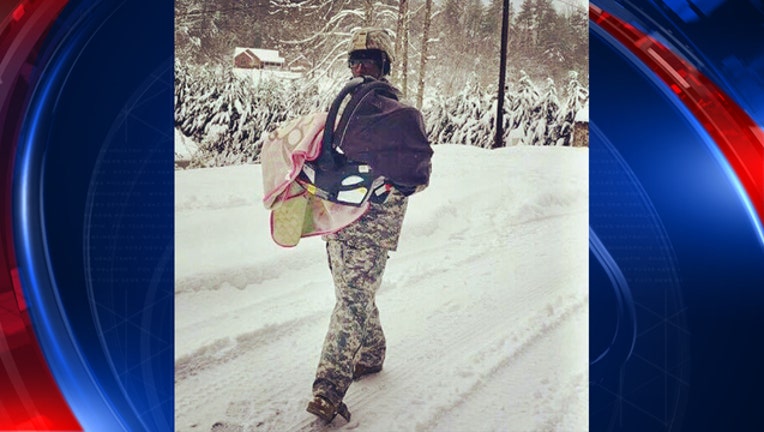 article
CALDWELL COUNTY, N.C. (FOX 46 CHARLOTTE) - As the winter storm slammed North Carolina roads with immobilizing snow, sleet and freezing rain, emergency teams were making rescues and even helped transport a baby.
A North Carolina National Guard soldier with 88rd Eng CO was photographed transporting a baby to Hudson in Caldwell County on Sunday.
The N.C. National Guard posted the photo, stating that the soldier was transporting the baby in assistance to the North Carolina Emergency Management All Hazard Response team.
"Well done!!" the N.C. National Guard wrote.
The National Guard official Twitter account also posted the photo praising all of the soldiers' efforts.
"In the Guard, we respond when the community needs it most," the National Guard wrote.
RELATED CONTENT: