New 'Star Wars' trailer on 'Monday Night Football,' online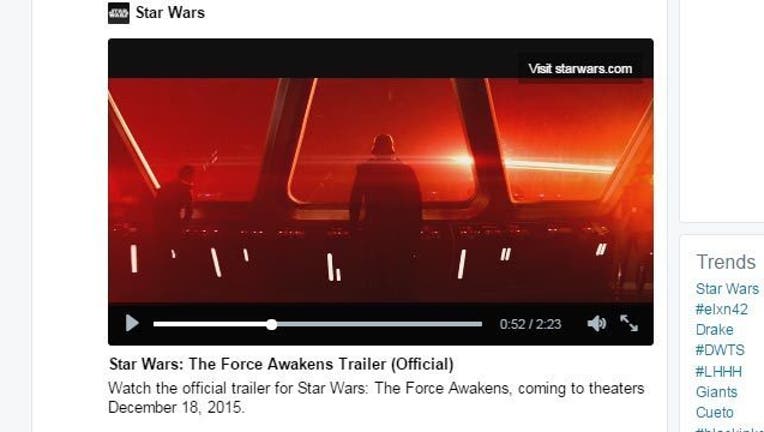 article
LOS ANGELES (AP) — The main event for "Monday Night Football" wasn't the game, it was the halftime premiere of the trailer for "Star Wars: The Force Awakens."
Action and glimpses of the origin stories for the series' new characters saturated the 2:35 minute spot, which went online moments after.
Tickets for the film, out Dec. 18, were supposed to go on sale immediately after the trailer played, but were made available earlier in the day. Online ticketing sites like Fandango crashed amid the demand.
J.J. Abrams' film is shrouded in secrecy, and thus the teasers and trailers have become events in and of themselves — the last has over 64 million views on YouTube.
"Monday Night Football" airs on ESPN, which, like Lucasfilm, is a subsidiary of The Walt Disney Company.
___
Online: www.starwars.com