Ninth person dies following charter bus crash in South Texas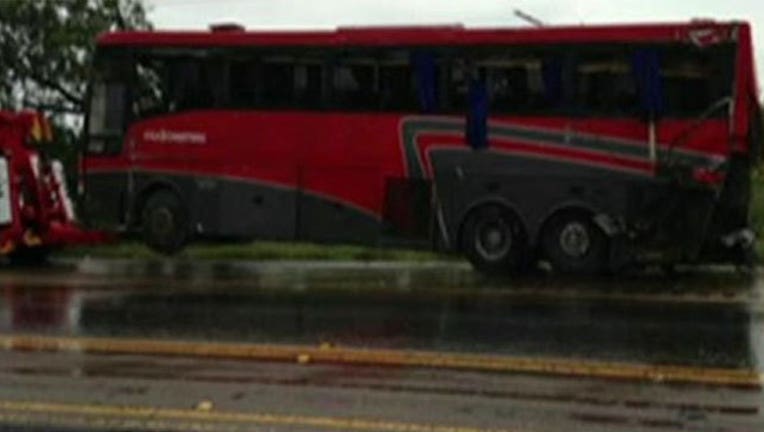 article
LAREDO, Texas (AP) — Officials say a ninth person has died after being injured in the crash of a charter bus in South Texas last weekend.
Texas Department of Public Safety Sgt. Johnny Hernandez says 83-year-old Atanacio Almendares Trejo of Weslaco died Friday at a hospital from injuries sustained the crash.
The Texas agency and the National Transportation Safety Board are investigating the May 14 crash on a rain-slicked highway north of Laredo. Seven people died at the scene. One died at the hospital the day of the crash.
The bus was headed to a casino in Eagle Pass, about 125 miles northwest of Laredo. No other vehicles were involved.
The 29-year-old bus driver was injured. He's been released from a hospital.
Officials have said only the first row of bus had seat belts.