This is the No. 1 top-selling grocery item in the US, according to Instacart shopping data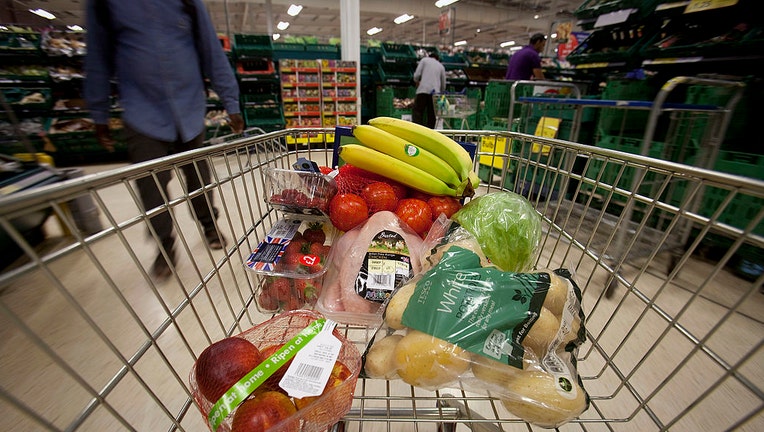 article
An online grocery store delivery and pick-up platform has revealed which is the top-selling grocery item in the U.S. and Canada.
Instacart, headquartered in California, shared its shopping data with FOX Business on Americans' add-to-cart preferences. 
In fact, Instacart revealed that when it comes to this particular item, the company recently hit quite the "a-peel-ing" landmark: More than 1 billion bananas have been delivered by Instacart to date – making the yellow fruit the most popular grocery purchase.
THE MOST POPULAR HOT SAUCES IN EVERY STATE IN AMERICA
"While bananas are a big business everywhere in the country, Instacart data shows a clear pattern that folks in the Midwest and neighboring states have a higher share of banana purchases, especially in comparison to southern states and Hawaii," Laurentia Romaniuk, Instacart's trends expert, told FOX Business.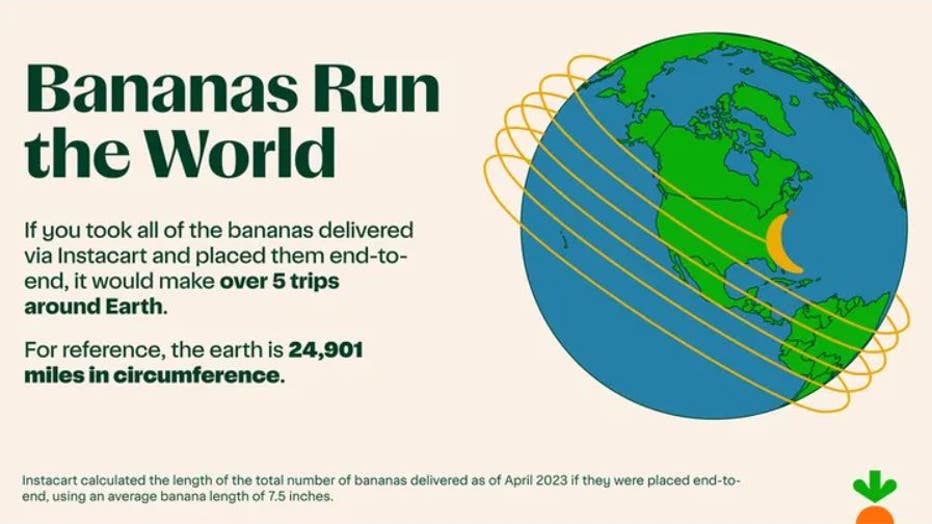 Bananas run the world: If you took all the bananas delivered via Instacart and placed them end-to-end, it would make over 5 trips around Earth. For reference, the earth is 24,901 miles in circumference. (Instacart / Fox News)
"These regional differences bring to life how American diets differ based upon where you live, and while bananas may be the fruit of choice in Iowa, we can only imagine that people in Louisiana are munching on other delicious fruits harvested in the state like tomatoes and strawberries," she added.
Instacart also revealed a state-by-state map showing the percent of Instacart grocery orders that included bananas in 2022. 
Check out the map infographic below, along with a look at the states that seem to love bananas the most and those that appear to overlook this nutrient-dense fruit.
PI DAY: AMERICA'S MOST POPULAR PIES, ACCORDING TO INSTACART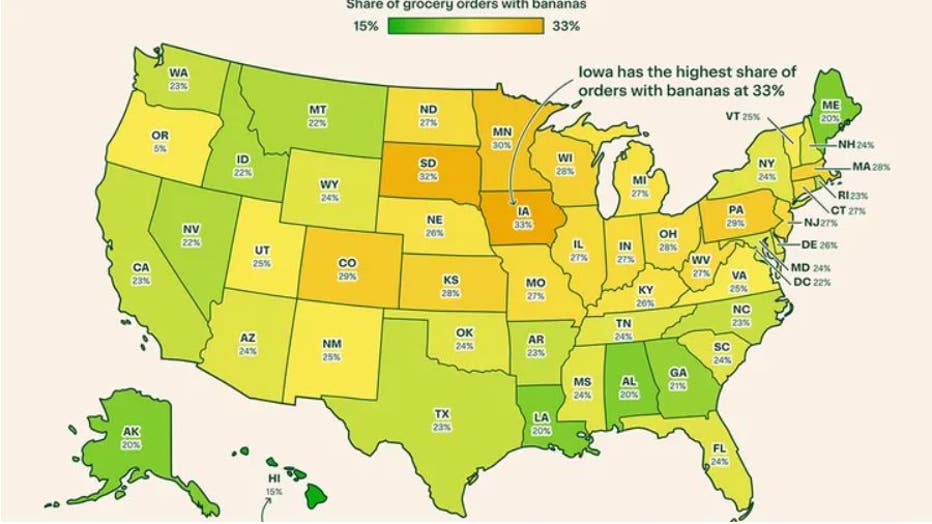 Bananas are big business: Percent of Instacart grocery orders that includes bananas in 2022. While Iowa has the highest share banana orders, Hawaii has the lowest share of orders. (Instacart / Fox News)
Top 5 states with the highest share of banana purchases:
1. Iowa
2. South Dakota
3. Minnesota
4. Colorado
5. Pennsylvania
INSTACART SEARCHES FOR CHOCO TACO UP 30,000% AFTER KLONDIKE DISCONTINUES DESSERT
Top 5 states with the lowest share of banana purchases:
1. Hawaii
2. Louisiana
3. Alaska
4. Alabama
5. Maine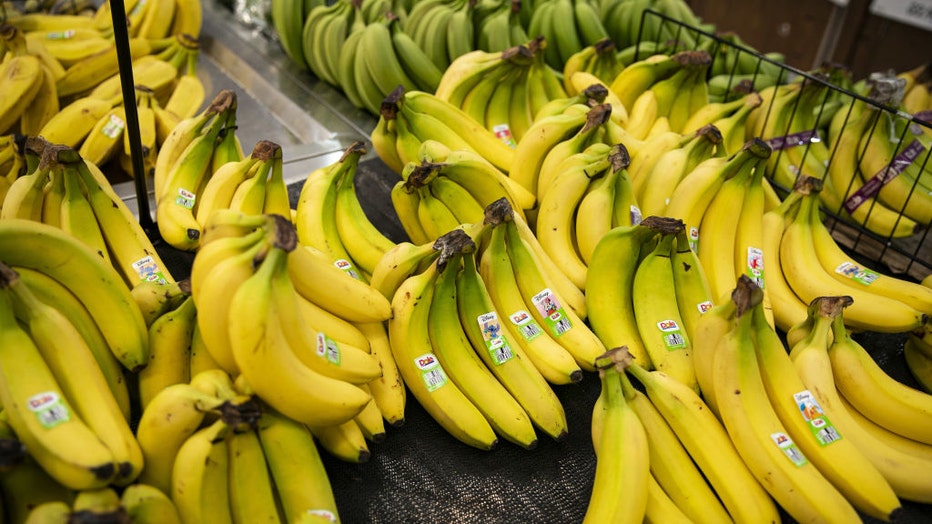 FILE - Bananas at a grocery store in Fairfax, Virginia, on April 6, 2023. Photographer: Al Drago/Bloomberg via Getty Images
"Instacart calculated the share of banana orders by dividing the number of orders from grocery retailers that contained bananas by the total number of orders from grocery retailers," according to Instacart.
In a company news release, Romaniuk shared that Instacart staff sees bananas show up in grocery orders every week.
"In 2022, one in four carts contained bananas and this number has remained relatively consistent from year to year. As for the future popularity of bananas, they're not going anywhere," Romaniuk added.