No indictment in McQuilliams shooting death, new evidence released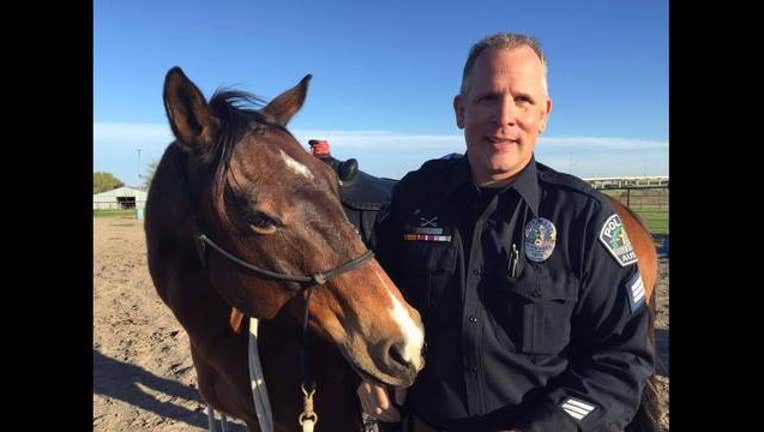 A Travis County Grand Jury has concluded its review of the November 28, 2014 shooting death of Larry McQuilliams by Austin Police Department Sergeant Adam Johnson and has declined to issue any indictment against Sgt. Johnson.
A press release from the Travis County District Attorney describes what happened on November 28:
During the early morning hours of November 28, 2014, reports of an armed person firing shots at the Mexican Consulate and the Federal Courthouse alerted APD officers to an active shooter in downtown Austin.  A description of the shooter's white vehicle was broadcast over the radio as efforts were made to determine his location and direction of travel.
Minutes later, automatic gunfire erupted outside the APD headquarters at East 8th Street and IH-35.  Less than a block away, APD Mounted Patrol had just finished clearing the crowds on 6th Street and were in the process of preparing their horses for transport back to the barn when they heard the shots.  
Mounted and other patrol officers observed muzzle flashes from the shooter's rifle and began approaching him.  The shooter then turned his rifle in the direction of the approaching officers and fired, striking the parking garage and a metal fence near the officers' location.  
Sgt. Johnson fired one round at the shooter and the shooter immediately fell to the ground.  Officers approached the downed shooter with a ballistic shield and determined that he was deceased.  Officers then spotted suspicious equipment on the shooter's body and in his van and cleared the area.  APD's Explosive Ordinance Disposal Unit was dispatched and secured the scene.
McQuilliams fired over one hundred rounds into APD headquarters, with multiple rounds penetrating the windows and entering the working areas of employees.
FOX 7 has also obtained new video of McQuilliams from that night and photos from his vehicle.
The autopsy report of McQuilliams was also released. It shows he was shot in the back. On his chest were the words "Let me die."
McQuilliams was wearing a tactical vest, a camouflage shirt, a knife on his belt and knee pads among other clothing.