Bodycam footage released in deadly officer-involved shooting in SE Austin
AUSTIN, Texas - The Austin Police Department says it is investigating after a 29-year-old Hispanic man died after an officer-involved shooting in southeast Austin.
APD Chief Joseph Chacon led a news conference in which he detailed the timeline of what happened.
Police say it all began at around 9:20 a.m. when a 9-1-1 call was received about a family disturbance. The disturbance, police say, was believed to involve a man with a gun.
Officers arrived at 9:35 a.m. and police say it was indicated that there were children involved and that it was a possible hostage situation.
The call was initially in the 6100 block of Fairway Street but the man began walking around on foot in the area of the 6200 block of Caddie Street. Police say the man had a gun in his hand.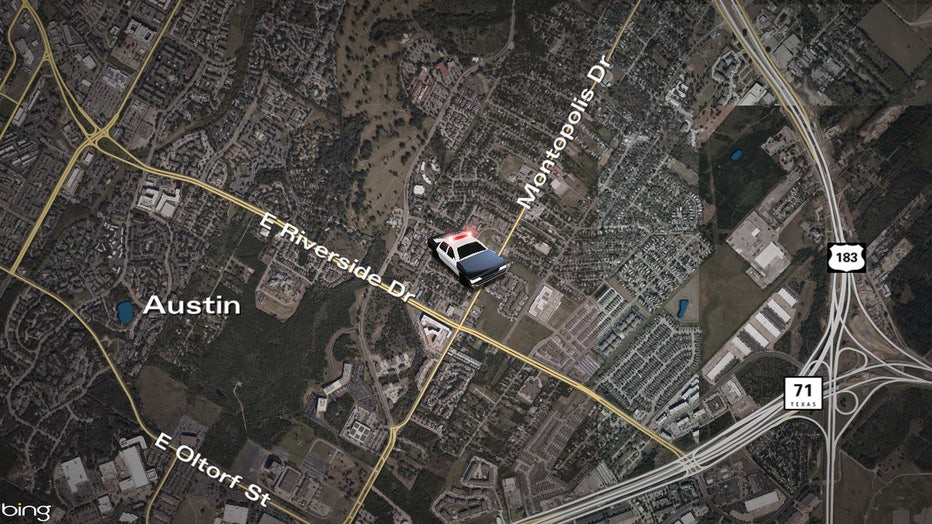 Police say officers attempted to deescalate the situation. They say the man indicated he was going to kill himself.
SWAT was asked to respond and at around 9:46 a.m. a crisis intervention officer tried to talk to the man.
The first SWAT officer arrived just before 10 a.m. and a hostage negotiator arrived at around 10:10 a.m.
Chief Chacon said that the situation was considered "open-air" as the man wasn't inside a home, so police attempted to evacuate homes in the area. He says some residents stayed and sheltered-in-place.
After about two hours of lengthy conversations and deescalation attempts, Chacon says the man was shot by a SWAT officer when he reached for the gun that was in his waistband.
The man was pronounced dead just before noon after unsuccessful life-saving measures.
The man was later identified as Antonio Gonzales.
The SWAT officer who shot the man has been with the department for six years and has been placed on leave.
RELATED STORY: APD identifies man killed in officer-involved shooting in SE Austin
On Oct. 6, the Austin Police Department released videos of the incident. There were five videos released:
9-1-1 Audio

Unmanned aerial camera video Clip 1 and 2

Body-worn camera Ofc. Benton Coker

Body-worn camera video Ofc. Kevin Olejar
"The APD SWAT Officer who discharged his Department issued firearm is Officer Benton Coker. SWAT Officer Kevin Olejar deployed Department issued less-lethal munitions and SWAT Officer Khristof Oborski and SWAT Sergeant Kevin DeLaRue deployed Department issued Tasers during this incident," Austin police said.
Danny Granado says the man who was shot is his brother, Tony Gonzales. He says he struggled with mental health, and there were domestic issues with the mother of his children.
"Everything should've been resolved in a better manner, in a better way," Granado said. "I'm like, my brother's not built like that, he wouldn't do anything like that, wouldn't hurt anybody."
"We brought all means to bear in this to try to deescalate the situation," Chacon said.
"I should've gone in there and saved my little baby brother. I had 30 minutes to save my little baby brother, 30 minutes," Granado said. "I begged, and I begged, please let me talk to my brother, and I told the officer, somebody's going to be trigger-happy and shoot my brother, and look what happened."
Chief Chacon says the circumstances are under investigation.
"Sometimes it's not safe to allow family members into an active ongoing police scene," he said.
"That's my little baby brother, he's going to listen to me, and I could go in, if he had anything, I could take that from him," Granado said.
"It's a tragedy, my heart certainly goes out to the family of the person involved, goes out to my officers who were involved, because I don't anyone to ever have to go through this," Chacon said.
"If my brother raised that gun at somebody, at the officers, alright take care of your business, but if my brother did not do that, come on man, let justice be served man," Granado said.
"I've seen the video myself. The video will be released. The man was armed," Chacon said.