Officials say 5 killed in San Marcos apartment fire ruled as homicides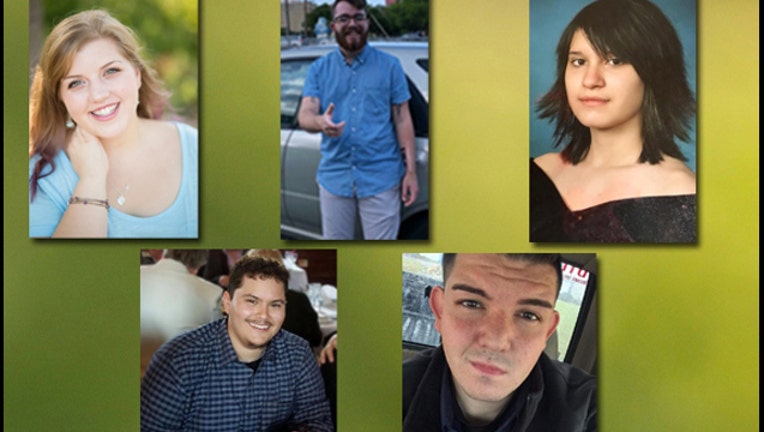 SAN MARCOS, Texas (FOX 7 Austin) - Officials announced the five deaths from a fatal apartment fire that was ruled intentional are now considered homicides.
The San Marcos fire marshal and San Marcos fire chief confirmed that all five deaths related to the Iconic Village Apartment Fire have been ruled as homicides. 
The autopsy reports will be sealed because of the ongoing investigation.
Last month, the Bureau of Alcohol, Tobacco, Firearms and Explosives announced that the fire was set intentionally.
Five people were killed in the fire that happened in July. The victims were 21-year-old Belinda Moats of Big Wells, 19-year-old Haley Michele Frizzell of San Angelo, 21-year-old David Ortiz of Pasadena, 20-year-old Dru Estes of San Antonio and 23-year-old James Miranda of Mount Pleasant. 
All of the victims but James Miranda were students at Texas State University. They were all found in building 500 at the Iconic Village apartments, according to San Marcos officials. 
A $10,000 reward for information that leads to the identification and arrest of the individuals responsible is being offered.  
No arrests have been made so far.