On Your Side: North Texas family warns of Instacart scam
PARIS, Texas - A word of caution about a popular way to shop for groceries.
A North Texas family says they had their checking account drained when a shopper for Instacart stole all of the items in their order — but not before adding dozens of new items for themselves.
When it comes to convenience, consumers are checking out of food shopping for themselves.
Daryl and Heather Felsberg have been using Instacart's personal shoppers to deliver their groceries for the last couple of years.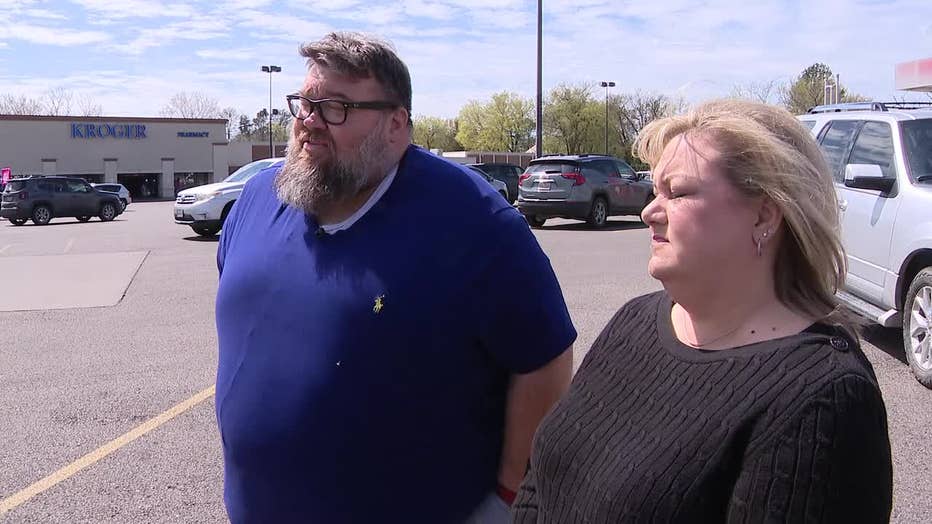 "We started Instacarting during the pandemic," Daryl said. "It was easy. And after that, it seemed convenient."
They've had no trouble at all ordering from the Kroger location in Paris, Texas.
However, that changed suddenly when they say an Instacart shopper stole their entire order, but not before adding hundreds of dollars in additional groceries for themselves.
The original order was about $225. In the end, the shopper spent around $630.
The Felsbergs suddenly realizing when it comes to this convenience, they really didn't know how the process works.
At the store from which the couple shopped, digital orders are placed on the kroger.com website.
A pick-up or curbside is fulfilled by Kroger. Those are their workers filling the blue bins.
But delivery orders are done by an Instacart employee.
The Instacart shopper, 'Jada S' as her profile read, texted Heather to tell her she had started shopping.
Jada made no requests for substitutions and didn't ask any questions. It's not totally unusual. But then the first red flag came: the delivery would be late.
"She's already checked out, and our groceries were supposed to be there. But now, they will be there the next morning," Heather said.
But the next morning came and went, and no groceries and no communication from Jada S.
A new message from Instacart said there was a problem, and a new shopper would be assigned.
"I thought she got into a car accident on the way to our home or something along those lines," Heather said. "I never heard anything again."
Until Heather noticed her money was missing, used to pay for the Instacart order in her account for more than 140 items she didn't ask for.
"Our youngest is 16, so we didn't need formula or baby items at all," Heather said. "We didn't need luscious lashes or makeup or sexy cream."
From canned meats and candy to frozen food the shopper, Jada S loaded up her cart and cleaned out the Felsberg's checking account.
"I had assumed Instacart had some kind of checks and balances for this," Heather said.
A spokesperson for Instacart pointed us via email to background checks and guidelines for shoppers and spending limits for orders on their app.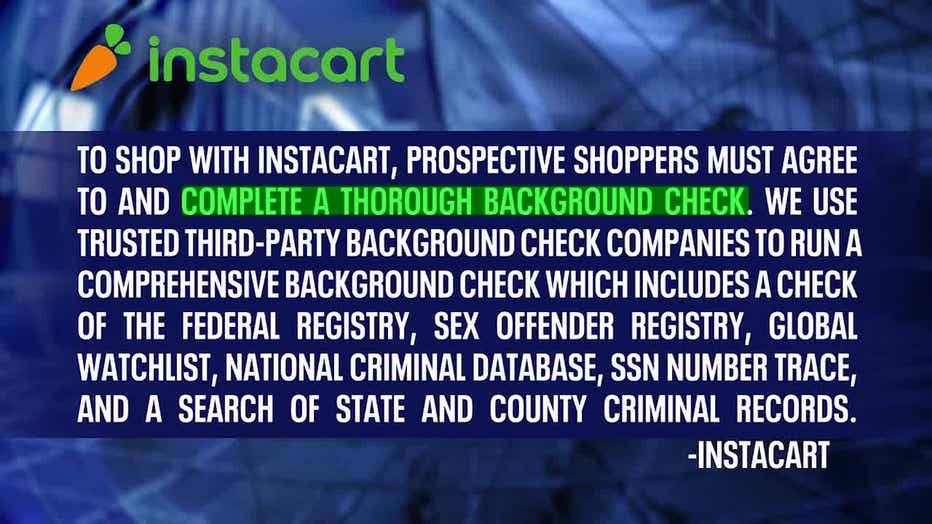 Instacart added because the order was placed on the Kroger website and not through Instacart directly, it may not have been subject to a spending limit. They have removed Jada S from their platform.
Kroger corporate tells us once an order for delivery on their site is placed, "Instacart takes it from there." It adds it would refund the Felsbergs' money, but it "would take between 7 and 10 days," which it ultimately did.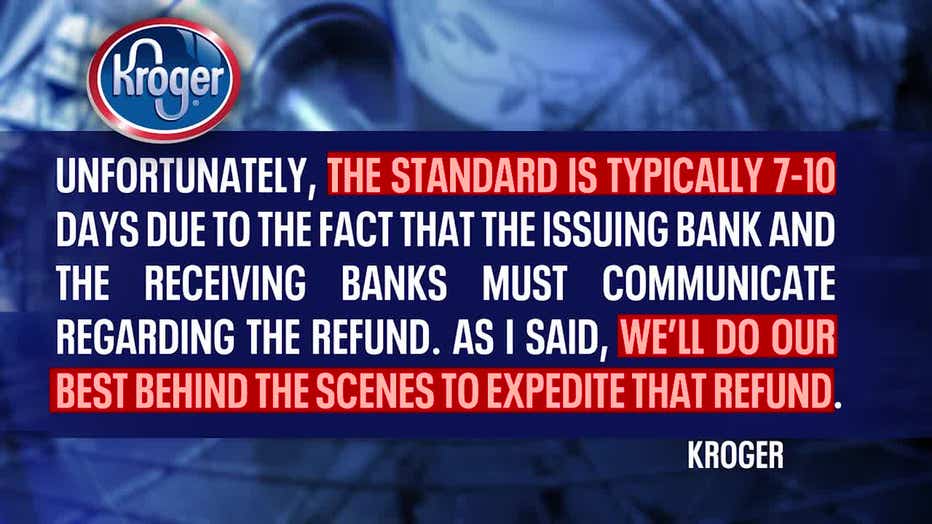 "It came out of the checking account, and then they put a hold and then the charge went through," Daryl said. "So at one point, it was $1400 that we tied up."
Neither Kroger or Instacart would sit down with FOX 4 for an interview. We wanted to know more about not only how this could happen but how it could happen again.
Folks sounded off on Daryl's social media claiming they'd also been ripped off by 'Jada S'. Same store. Same scam.
The only silver lining is the crook uses coupons.