Texas Family Act would offer up to 12 weeks of paid parental leave, if passed
AUSTIN, Texas - A bill filed in the Texas House Wednesday would give thousands of parents throughout the state access to paid family leave, but it faces an uncertain future in the legislature.
74 percent of Texans do not currently have access to paid family leave, according to State Rep. Penny Morales Shaw (D-Houston).
Morales Shaw is the author of House Bill 2604, which is known as the Texas Family Act.
If it passes, the Texas Workforce Commission would establish the Texas Family Fund, which would allow parents to care for their newborn or adopted child for up to 12 weeks with full or partial wage replacement, up to $1,000 per week.
READ MORE: Target expands paid family leave, backup care benefits for store workers
"We have the opportunity where we can ensure that every employee can count on starting to grow a family with the confidence that they can continue to pay their bills and have a job to return to once they welcome their child," said Morales Shaw.
"The economic standpoint negative for business. And that may sound heartless," said economist John Rosen.
Rosen says it comes down to dollars and cents.
"It's a cost to business, right? They're paying people to not work if, in fact, the law does pass," he said.
According to the proposed legislation, the employer contribution would be 0.15 percent of the worker's annual wages.
While that may seem minimal, Rosen says many small businesses, which employ the majority of Texans, are already operating on tight budgets.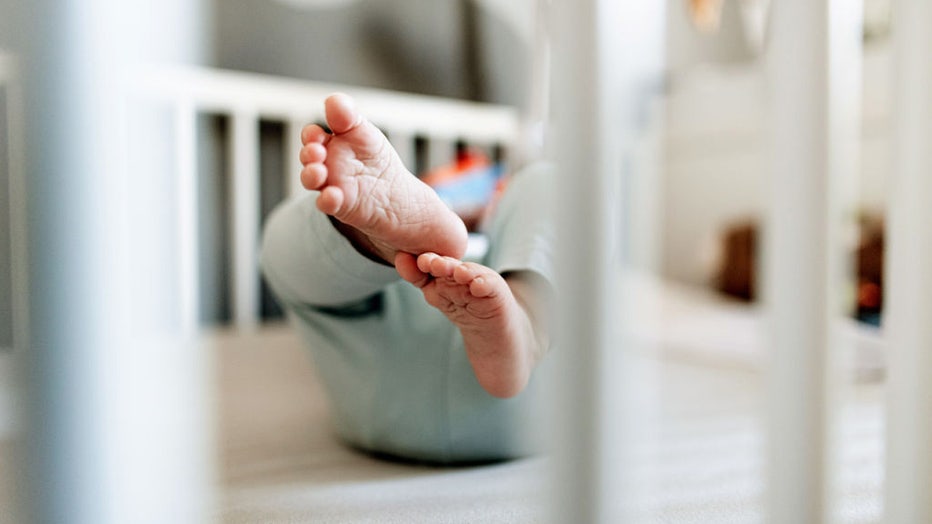 30 December 2019, North Rhine-Westphalia, Oberhausen: The feet of a baby can be seen in a crib. On 30.12.2019 the statistics of the hobby name researcher Knud Bielefeld on the most popular first names in 2019 were published in Ahrensburg (Schleswig-H
"And if that's too heavy, too onerous, business has reduced profits and business lays people off," he said.
Last month, State Rep. James Talarico (D-Austin) filed House Bill 2298.
The legislation would also provide 12 weeks of paid leave for a parent to spend time with their newborn baby, but also expands coverage for any Texas worker who needs to take time off to care for their own health, or take care of a sick family member.
READ MORE: Joe Biden, Bill Clinton mark 3 decades of Family and Medical Leave Act
While on leave, workers would be entitled to 67% of their normal paycheck.
Rosen says there could be long-term consequences for implementing such far-reaching plans.
"It's the people that won't get hired in the future because employers are thinking now that it costs me more to hire somebody," he said. "So it's a reason why we have so many part time employees and so many off-book employees."
Representative Morales Shaw says she had very productive conversations with many of her Republican counterparts who verbally support the plan.
We will have to wait to see how the process plays out this legislative session.