Parents wonder how to protect children who fly alone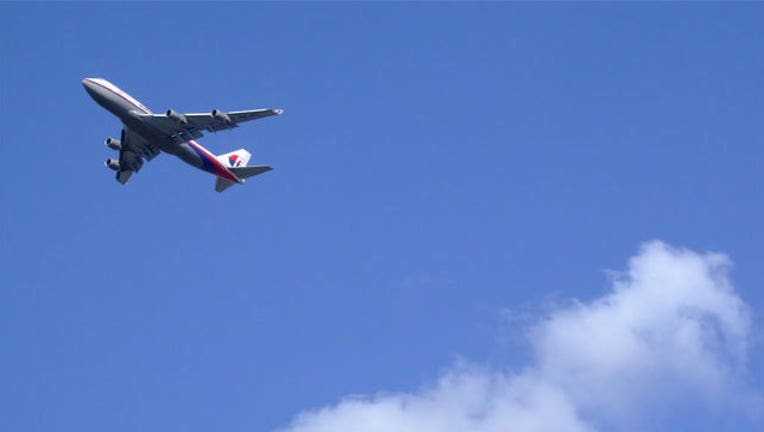 article
DALLAS (AP) — The arrests this month of two men on charges of groping young girls on planes has raised questions about the safety of minors who fly alone.
Experts say that before putting children on a plane alone, parents should teach them to immediately get help if another person makes them uncomfortable. Parents should also understand that flight attendants aren't baby sitters.
There are no federal regulations, so the airlines set their own rules for minors flying alone. Most limit the youngest kids to nonstop flights to avoid the added confusion and risk of connecting to another plane. Some limit the number of solo children on any one flight.
Most U.S. airlines offer to take unaccompanied children as young as 5 for an extra fee of up to $300 per round trip. The carriers promise to help kids get on and off the plane. Flight attendants know when there is an unaccompanied minor on board, but airlines don't add an extra attendant to watch children. Flight attendants still have to attend to other passengers and serve drinks and snacks during flights.
Parents put children on planes by themselves for many reasons including traveling to visit a divorced parent, to see grandparents, or to attend a summer camp.
"They don't realize how little is done for unaccompanied minors for that $300," says Summer Hull, who writes about family travel on her Mommy Points blog. "It's not like they have a nanny on board."
Last week, 26-year-old Chad Cameron Camp of Gresham, Oregon, was arrested and charged with abusive sexual contact after an American Airlines flight from Dallas to Portland, Oregon. According to an FBI agent's statement, Camp sat in a middle seat next to a 13-year-old girl even though there were empty seats nearby including the aisle seat in the same row. He declined a flight attendant's offer to move.
When a flight attendant returned later to serve snacks to passengers, she saw Camp's hand on the girl's crotch, according to the arrest complaint. The girl was crying.
Hull said the man's insistence on sitting next to the girl "was a huge red flag."
In a statement, American said it is committed to providing a safe experience for young travelers and was cooperating with law enforcement officials who are investigating the incident.
This week, Jesse Salas, 23, of Redondo Beach, California, was charged with misdemeanor assault in Seattle after allegedly groping and kissing a 16-year-old girl who had fallen asleep shortly after the Alaska Airlines plane took off from Portland. The girl was flying alone but not as a special unaccompanied-minor traveler, according to the airline.
Reports of children and teens being molested or lost when traveling alone aren't common but get lots of news coverage.
Last year, a 57-year-old man was arrested after an unaccompanied girl said the man touched her and used his foot to rub her crotch during an American Airlines flight from New York to Chicago. The man had moved to an empty seat next to the girl during the flight. A federal judge acquitted him, saying prosecutors failed to prove their case. The girl's family is suing American.
Last summer, an 11-year-old boy was lost at the airport in Newark, New Jersey, for about 30 minutes until his grandfather found him. United said that a flight attendant had asked the boy to stay on the plane after it landed and didn't notice when he left with other passengers.
Neither the government nor the airline industry track the number of unaccompanied minors, so figures are hard to find. A proposal to require the government to collect and make public the number of sexual assaults on airplanes died in Congress.
There are signs that parents are getting more nervous about letting their children fly alone.
British Airways, which flies to the U.S., stopped taking bookings for unaccompanied children in February. Spokeswoman Caroline Titmuss said demand for the service had fallen by two-thirds over the past decade and 21 percent in 2015 alone. She said she didn't know the cause of the decline, but added that only 2 percent of passengers between 5 and 11 were flying alone.
Most U.S. airlines allow children under 15 fly alone, although discount carrier Allegiant Air does not. Age restrictions and fees vary. Usually an adult must accompany the minor to the departure gate and another adult must meet the minor at the arrival gate — both adults will need photo identification and passes to go beyond security checkpoints.
Experts offer tips for parents who book children for solo travel. Hull, who is contemplating a solo flight this summer for her 6½-year-old daughter to visit her grandmother, suggests that children take an aisle seat near the front of the plane to be more visible to flight attendants.
Travel writer Amy Graff says parents need to talk to their kids about what to do when somebody touches them or does anything that makes them uncomfortable.
"You have the right to scream," says the mother of three, whose two oldest, now 13 and 11, have flown by themselves.
Other suggestions:
— Even with older children who are allowed to take connecting flights, book a nonstop if available.
— Pick flights early in the day. Delays tend to build during the day, so flying in the morning will reduce the risk of the child being stranded overnight.
— When you take your child to the gate, ask who will accompany them on and off the plane and whether another passenger will sit next to them.
— Don't leave the airport until the plane takes off.
___
The U.S. Department of Transportation has a guide for children flying alone: http://1.usa.gov/28SFUDk
Contact David Koenig at http://twitter.com/airlinewriter