Parole granted for man convicted in 1991 Texas gay slaying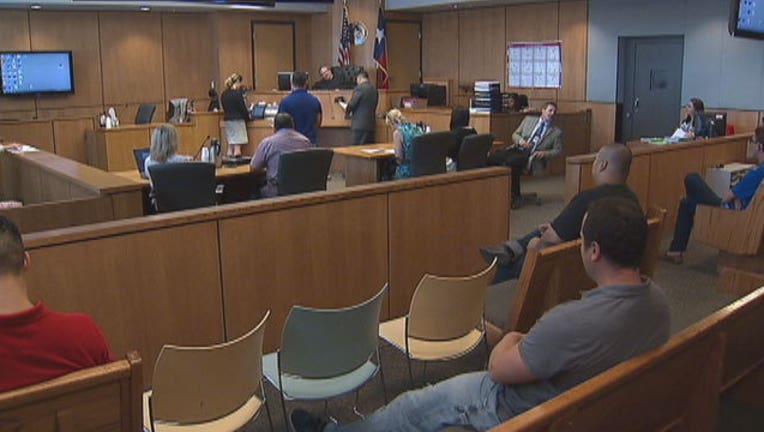 article
HOUSTON (AP) — The last man still serving time in the 1991 gay-bashing death of a Houston banker has been granted parole, the Texas Board of Pardons and Paroles announced Monday.
Jon Buice was one of 10 teens and young men arrested in the beating and stabbing death of Paul Broussard, whose killing galvanized the gay community and prompted protests
Buice and the others, from the Houston suburb of The Woodlands, drove into the city on July 4, 1991, looking for homosexuals to harass, according to authorities. They spotted Broussard, 27, and two friends walking not far from a gay nightspot. The 10 got into a fight with the three.
Broussard's friends escaped. Buice, then 17, stabbed the man to death.
Buice pleaded guilty to murder and was sentenced to 45 years in prison. Now 41 years old, Buice has served nearly 24 years of his sentence. Four of the others arrested in the death were also sent to prison; the other five received probation.
The victim's mother, Nancy Rodriguez, says Buice should serve at least 27 years, representing her son's age when he was killed.
Andy Kahan, director of the Crime Victims Assistance Office in Houston, said Rodriguez, who lives outside of Texas, is "stunned" by the parole board's decision.
"The paroling of a convicted killer who has served essentially 51 percent of a sentence will indeed have a chilling effect for all homicide survivors," Kahan said. "Is this the message the parole board wants to convey to the law-abiding citizens of our state?"
The parole board said several issues influenced its decision Friday: Buice has had no major disciplinary cases since his last review; he has completed one or more vocational or academic programs that should help him get a full-time job outside prison; and his age at the time of the crime.
"During his last review, the parole panel carefully considered the totality of information available and used their discretionary authority to grant parole to Buice," the parole board said in a statement.
Buice is imprisoned in Rosharon, about 30 miles south of Houston. He had been denied parole at least eight times. The board granted him parole in 2011, but reversed its decision, saying it received new information not previously submitted for review.
It's not yet clear when he will be released, said Jason Clark, a spokesman for the Texas Department of Criminal Justice. Buice must submit a parole plan for approval by the parole division, Clark said. Other special requirements could be imposed related to Buice's release.
Kahan said Rodriguez will submit a formal request asking the board to reconsider its decision.
Buice's parole bid has been championed by Houston gay-rights advocate Ray Hill, who helped send Buice to prison but now says he wrongly portrayed Broussard's death as a hate crime. Hill said that Buice, with whom he has become friends, is not a danger to society.
"How we solved it is: I painted it that way to get the attention of folks like you," Hill said Monday. "Getting Jon Buice out of prison is a story of me trying to correct my ethical error."
But Kahan said numerous local, state and national gay and lesbian organizations have continued to protest Buice's release.
___
Follow Juan A. Lozano on Twitter at www.twitter.com/juanlozano70
___
This story has been corrected to show that 10 youths were arrested, not sent to prison in the killing.