Perplexing video: Michigan man mows lawn in snow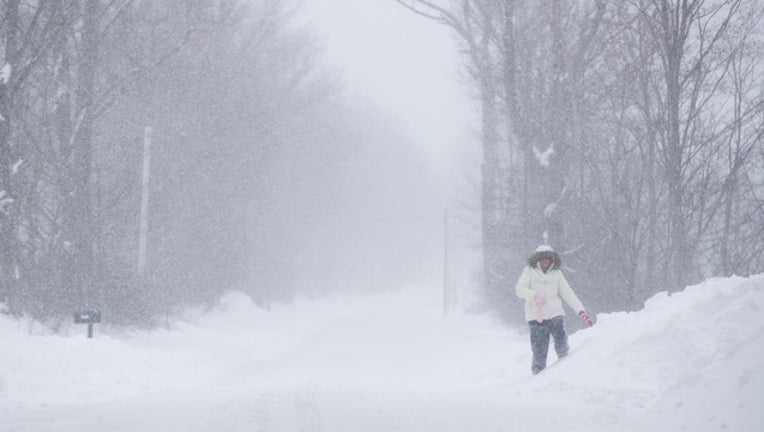 article
DETROIT (WJBK) - A Dearborn Heights man just had to get his grass cut - despite the several inches of snow covering his lawn.
January 31 is no doubt an odd time to mow the lawn in Michigan so when a neighbor heard an engine running, and saw a man running his lawn mower, he was obviously surprised.
Video shot last Wednesday in Dearborn Heights shows a man mowing his lawn despite having at least three inches of snow on the ground from a system that moved through the Monday before. 
The man even has the bagger in place while he's cutting the snow.
Before you suggest that he was using the mower to clear snow from his drive or sidewalk, check the video. He definitely left track marks in the snow going back and forth - plus he had the bagger on, indicating that the snow wasn't blowing out and away but rather into the bag.
Facebook and app users, tap here to watch the video
At one point in the 50 second long video, he backs onto the sidewalk and bounces the mower to clear the accumulating snow. Then he returns to keep going.
"I was watching tv when heard a lawn mower running. I looked outside to see a guy mowing his lawn which was covered in snow!"
Why exactly he decided to cut it - and who it is - is a mystery to us. If you know, email us at wjbkwebteam@foxtv.com
What we can tell you is this: he's not the first man to try to mow in the snow. A quick Google search turned up this story from Iceland in 2015 of a man cutting his grass in the snow - while also wearing shorts and sandals.