Pink to give away 2,000 banned books at Miami area concerts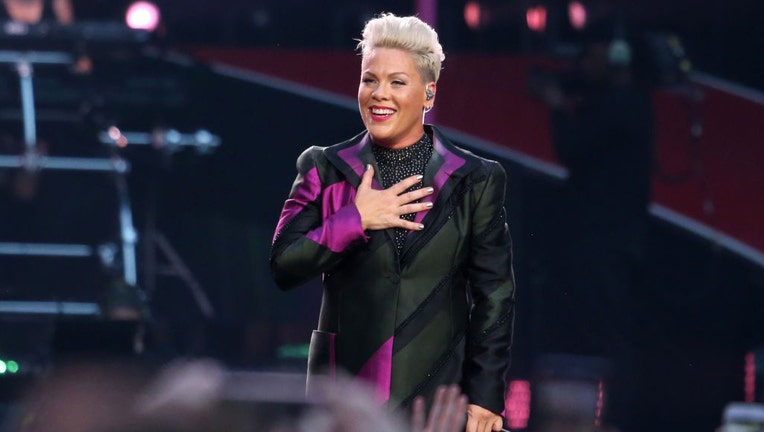 article
Pink is giving away 2,000 banned books at her South Florida tour stops this week.
The Grammy-winning singer is teaming up with PEN America, a literary and free expression advocacy group, for the offering, according to a release from the organization. 
Pink made the announcement during an Instagram live Sunday with poet, activist and author Amanda Gorman and the CEO of PEN America, Suzanne Nossel.
During her 2023 "Trustfall" tour this week in Florida, Pink plans to give away four books on Tuesday in Miami and Wednesday in Sunrise.  
RELATED: Poem written for Biden's inauguration banned by Florida school
These four books appeared in PEN America's Index of Banned Books: "The Family Book," by Todd Parr, "The Hill We Climb," by Amanda Gorman, "Beloved," by Toni Morrison, and a book from "Girls Who Code," founded by Reshma Saujani. 
"Books have held a special joy for me from the time I was a child, and that's why I am unwilling to stand by and watch while books are banned by schools," P!nk said in a statement in a PEN America release. "It's especially hateful to see authorities take aim at books about race and racism and against LGBTQ authors and those of color. We have made so many strides toward equality in this country and no one should want to see this progress reversed. This is why I am supporting PEN America in its work and why I agree with them: no more banned books."
The "Just Give me a Reason" singer said in a statement she decided to join PEN America and Florida bookstore Books & Books to give away books because she wanted to highlight the rising wave of book bans in the state. 
RELATED: Nationwide book bans hit record levels in 2023, American Library Association reports
According to PEN America's newly released data, Florida passed Texas during the last school year with more books banned in public schools and libraries than any other state.
There's a 33% spike in book bans in the U.S., and Florida ranks first, accounting for over 40% of all documented bans, PEN America noted. 
During the 2022–23 school year, PEN America tracked 3,362 instances of book bans, an increase of 33 percent from the 2021–22 school year. These book bans affected at least 1,557 unique titles. Since 2021, over 2,823 unique book titles have been banned in public schools nationwide.   
This story was reported from Washington, D.C.