Police: Man attempts to steal tip jar at Subway, gives fake name to officers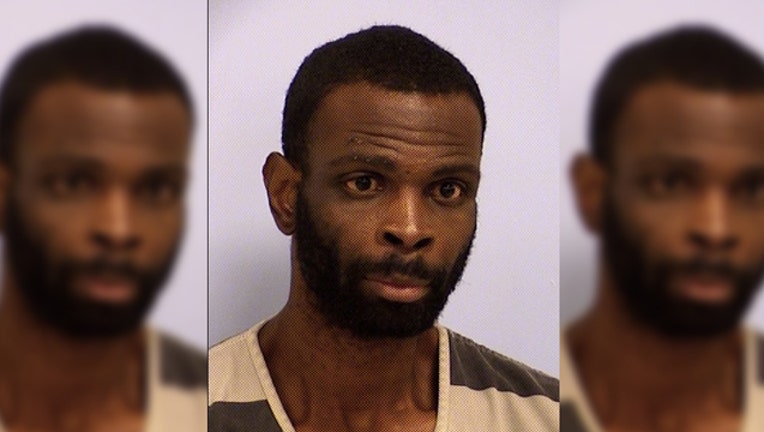 article
AUSTIN, Texas (FOX 7 Austin) - A man was arrested after Austin police say he attempted to steal a tip jar from a Subway in Southeast Austin and tried to force his way past a security guard.
Elmer Deandre Earl Jr, 35, was charged with theft of property with two or more previous convictions, a state jail felony.
According to an arrest affidavit, officers responded to a disturbance at the Subway location on Pleasant Valley Road on August 25 shortly after 8 p.m.
A Subway employee told officers Earl had walked up to the counter while she was serving another customer and tried to place an order. She told him she would be with him shortly and went back to making the sandwich. Then she heard the sound of coins and looked up to see Earl putting a tip jar behind his bag and trying to leave the store, says the affidavit.
She alerted the security guard who tried to block Earl from leaving the store. Earl pushed and used his shoulder to try and shove the guard out of the way, according to the affidavit.
A witness said she saw what she believed to be a stolen woman's razor fall out of Earl's bag when he dropped it. Later officers discovered his bag was full of other stolen property, says the affidavit.
The tip jar had $7.26 in cash inside at the time, and the employee said she knew it was a small amount, but was very emotional because it was all the money she and another employee had to eat on.
Officers later learned the name Earl provided them when he was arrested was not his name. His real identity was discovered after he was fingerprinted at the Travis County Jail, says the affidavit, and officers found that Earl has 16 prior theft convictions, which led Sunday's charge to be upgraded to a state jail felony.