Police still searching for additional suspects after five women were held hostage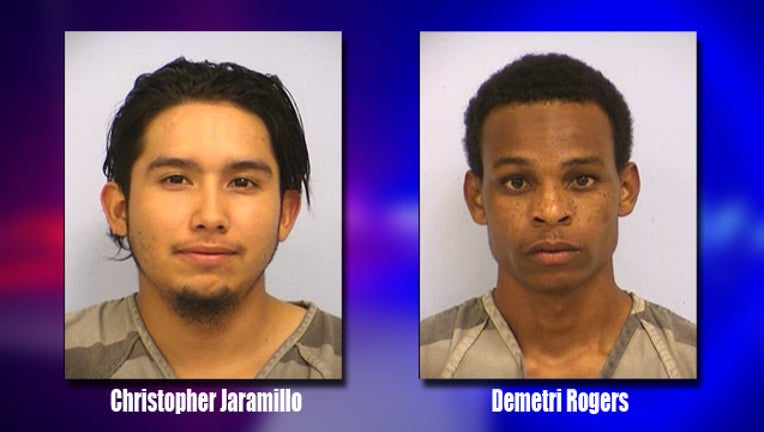 article
Austin, Texas - More information is coming out about the five women who were held hostage in a South Austin apartment. 
APD said they responded to the Super 8 Motel in North Austin around 5 a.m. on Friday. That is the location where one of the five survivors had escaped her captors and called 911. 
Officers were then made aware of the situation. Court documents state the women were lured up to an apartment to buy drugs, instead they were held at gun point, bound and four of them were raped. 
Police said the suspects also threatened their lives after not getting information that could help them rob other drug dealers. 
READ: APD says five women held hostage
There are four suspects total, two of them have been arrested thus far. 
23-year-old Demetri Rogers is charged with aggravated kidnapping and aggravated robbery. 19-year-old Christopher Jaramillo is charged with aggravated sexual assault, aggravated kidnapping, aggravated robbery and driving under the influence. 
20-year-old Emmanuel Grear is still on the run. Police said he has been very mobile, which would include south of Austin and north of Austin. There are four warrants out for his arrest. 
Grear is described as a black male. A fourth suspect has not been identified yet.