Jimmy Carter's personal pastor reflects on bond: 'A mighty tree is about to fall'
PLAINS, Ga. - Prayers continue to pour in for former President Jimmy Carter after his decision to enter into hospice care. Many close to the former president say they choose to celebrate a life well-lived.
President Carter handpicked Rev. Tony Lowden to be the interim pastor of his church in Plains. Lowden quotes Maya Angelou when he told FOX 5 "A mighty tree is about to fall."
"He is the real deal because he's not going anywhere anytime soon. I hope," said Rev. Lowden.
The reverend has had an opportunity that could only dream of.
"America, he became a father figure. He ministered to me more than I ministered to him," said Lowden.
He has a personal relationship with a former President of the United States.
"So many people around the world are hurting right now because they see hospice as a bad thing, but Mr. Carter will tell you that he's given all that he can give," Lowden said.
That's why Lowden chooses to celebrate the 39th president after the announcement he would enter home hospice care and forgo additional medical treatment.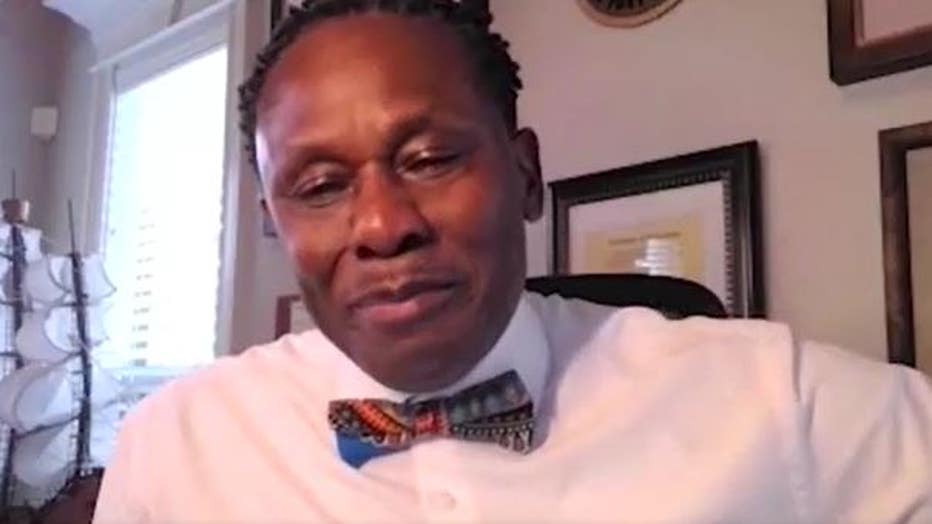 President Carter handpicked Rev. Tony Lowden to be the interim pastor of his church in Plains, Ga. (FOX 5 Atlanta).
SECRET SERVICE SPOKESMAN ON JIMMY CARTER'S HEALTH: 'FOREVER BY YOUR SIDE'
Carter handpicked Lowden to lead Maranatha Baptist Church in Plains. It is a place where Carter taught Sunday school for decades until his health failed him.
"We had a president who was aware of everyone's needs no matter who you are. He cared about us," Lowden said.
Lowden says he visited the Carter family shortly after the news was made public and says the former commander in chief is surrounded by love.
"We were just celebrating life yesterday at the home and that's what we are going to do and watching him love on his bride," Lowden said.
And memories flood Lowden, like Carter's commitment to Habitat for Humanity.
"He had gotten out of the hospital, and he was determined to go to Tennessee for a Habitat build. I was like, 'Here's the Iron Man.' He wanted to go build and keep his promise to the people," Lowden said.
Jimmy(James Earl) Carter as Ensign, USN, circa World War II. (Photo by PhotoQuest/Getty Images)
HABITAT FOR HUMANITY CEO REMARKS ON PRESIDENT CARTER'S 'LEGENDARY' WORK ETHIC
He knows Carter has lived a life of service, humility, and purpose.
"We've seen the work he's done. We've seen him giving himself at all times and that's something to celebrate," said Lowden.
The Carter Center invites everyone to send memories, well wishes, and love to their website.