Pro-Trump MAGA merch spotted on the 2019 Grammys Red Carpet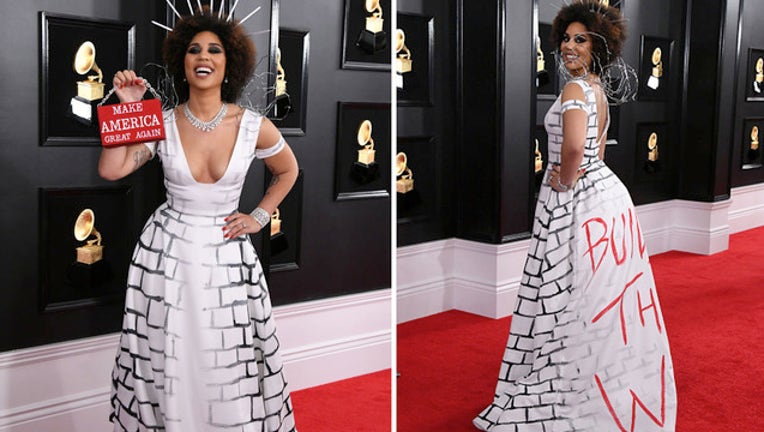 article
LOS ANGELES (FOX 46 CHARLOTTE) - Joy Villa made her annual MAGA statement on the 2019 Grammys red carpet, and this time the "Make America Great Again" singer had some company: Ricky Rebel.
Villa, 27, dressed as a barbed wire border wall on her way into the Grammys with a silver dress and crown with a red Make America Great Again purse.
Once inside, she ditched the shell and showed off a low-cut gown emblazoned with bricks and a back that read, "BUILD THE WALL."
Villa told Fox News of her ensemble, "Well to no surprise, I'm still a Trump supporter and supporting the president and what he's doing. This is my Make America Great Again purse and dress is by Desi Designs Couture, and it represents the wall."
For more on this story, please visit FoxNews.com