Recycle & Reuse Drop-Off Center opens October 17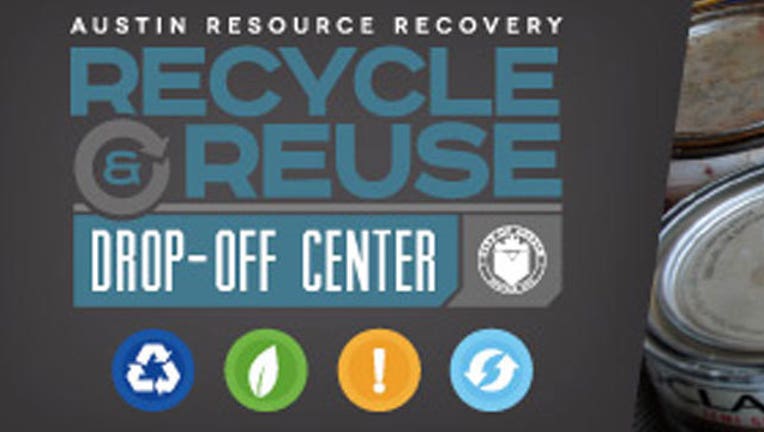 article
Austin Resource Recovery is announcing the grand reopening of the Recycle & Reuse Drop-Off Center at 2514 Business Center Drive.
People are invited to the grand reopening event on October 17 from 10 a.m. to noon.
The center provides a convenient location where people can safely and responsibly recycle and reuse many materials.
The Household Hazardous Waste Facility and the Resource Recovery Center are merging to create one convenient drop-off center. People can now drop off more items, including plastic bags and plastic wrap, cardboard, paper, glass, hard plastics, metal and all single-stream recycling. By the end of October, Styrofoam will be accepted as well.
The center's reuse area is also expanding. It now accepts reusable art supplies, which will be distributed to artists and teachers for reuse in creative projects.
The grand opening leads up to Austin Reuse Day on Oct. 19, which promotes and celebrates reuse, including reselling, upcycling, repairing, sharing, and swapping goods.
The Recycle & Reuse Drop-Off Center will accept a variety of items, such as household hazardous waste, automotive fluids, tires and scrap metal, electronics and large appliances, large hard plastic items, lightbulbs and batteries, brush and yard trimmings, cardboard and all single-stream recycling.
There are also many items available for free pick-up, such as ReBlend paint, mulch, household cleaners, automotive fluids, fertilizers and pesticides.
The center is open Monday – Friday: 9 a.m. – 5 p.m. and Saturday: 7 a.m. – noon and closed on City holidays.
You can get more information here.