Recycling initiative expanded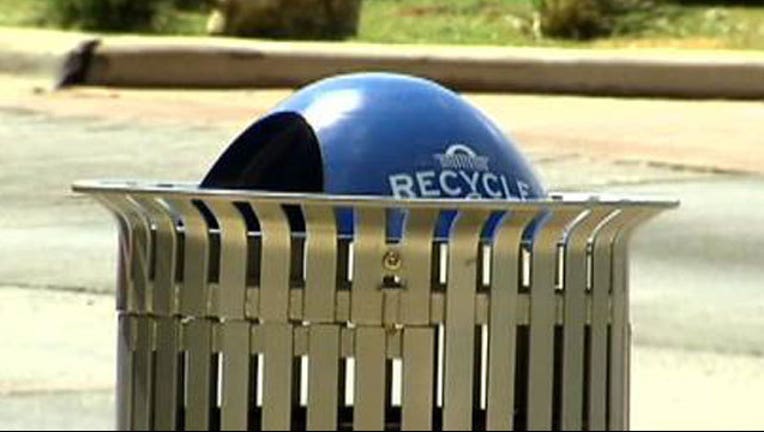 article
Austin Resource Recovery has expanded its public recycling in the downtown area. It's an initiative called "Recycle on the Go."
In certain places where there used to be only public trash cans, there are now blue-domed recycling cans as well.
It's the first phase of the initiative which goes from Cesar Chavez to 3rd Street between San Antonio Street and Congress Avenue.
Next week the cans along Congress Avenue up to 6th Street will be converted for a total of 50 new recycling cans.
Over the next three years Austin Resource Recovery hopes "Recycle on the Go" expands throughout the downtown area.
It's part of the city's plan to reach zero waste by 2040.