Red Cross calls for volunteers to install smoke alarms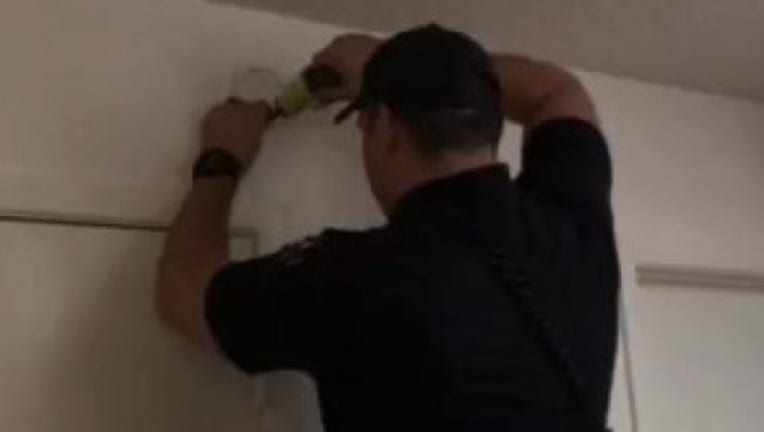 article
AUSTIN, Texas (FOX 7 Austin) - The American Red Cross Serving Central Texas is calling for volunteers to help install 1,000 free smoke alarms on Saturday, April 27 in East Austin.
The event is part of a two-week push of "Sound the Alarm" home fire safety events across the country held by the Red Cross. 
"We need 500 volunteers to help us reach our goal of installing 1,000 free smoke alarms in one day," regional chief executive Marty McKellips said. "We invite the community to join us as we help families by ensuring they have working smoke alarms and know how to stay safe from these everyday disasters."
People can register now to volunteer, or join the fundraising effort.
From April 27 to May 12, the Red Cross is rallying 30,000 volunteers and partners to install 100,000 free smoke alarms and to help families create fire escape plans in 100 high-risk communities nationwide as part of "Sound the Alarm".
The events are part of the Home Fire Campaign, launched in 2014 to reduce fire deaths and injuries. According to a Red Cross release, this campaign has reached more than 1.7 million people and saved more than 500 lives nationwide.
The Red Cross says that home fires are the nation's most frequent disaster, killing seven people each day and often in homes without working smoke alarms.
The services are provided free of charge for those in need, thanks to various partners, including Yacktman Asset Management, Cleveland & Terrazas PLLC, Silicon Labs and Wells Fargo.