Rep. Dan Crenshaw shows off his 'Captain America' glass eye to Chris Evans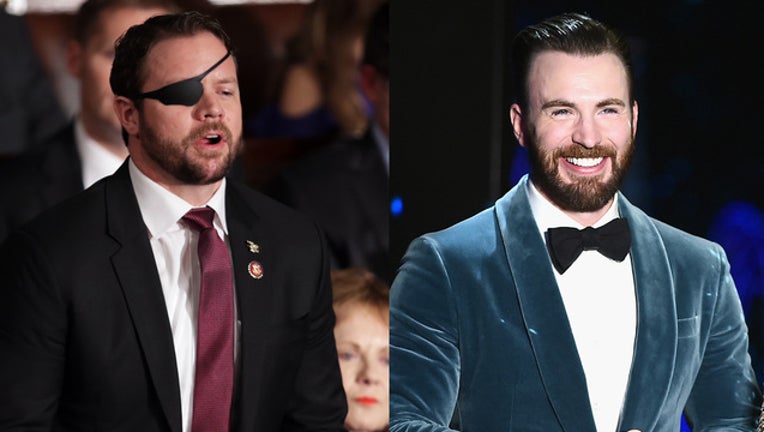 article
FOX NEWS - Rep. Dan Crenshaw, R-Texas, showed off his "Captain America"-inspired glass eye to the Marvel superhero himself – Chris Evans.
The Texas congressman tweeted snaps of him lifting his eyepatch to show his glass eye that had the "Captain America" star shield. Crenshaw, a former Navy SEAL, has worn an eyepatch on his right eye after being injured by an IED in Afghanistan.
"When Captain America sees your Captain America glass eye," Crenshaw tweeted. Evans, who has portrayed "Captain America" in a number of films, appeared to approve of Crenshaw's glass eye, tweeting, "A VERY cool use of vibranium."
"The Avengers" star was on Capitol Hill recently to meet with lawmakers to discuss the North Atlantic Treaty Organization (NATO) and criminal justice reform, The Hill reported.
Read more on FOX NEWS.