Reward offered for info leading to arrests of suspects in Round Top ATM burglary
ROUND TOP, Texas - A reward is being offered for information that leads to the arrests of the individuals involved in the robbery of the ATM machine at Round Top State Bank on Monday, April 19. 
FCSO is offering a $2,500 reward and the Texas Bankers Foundation is also offering an additional reward of $5,000.
Fayette County Sheriff Keith Korenek says that the burglary happened at around 1:19 a.m. on April 19. A chain was attached to a truck, that was stolen from the Houston area, and then used to pull open the ATM doors.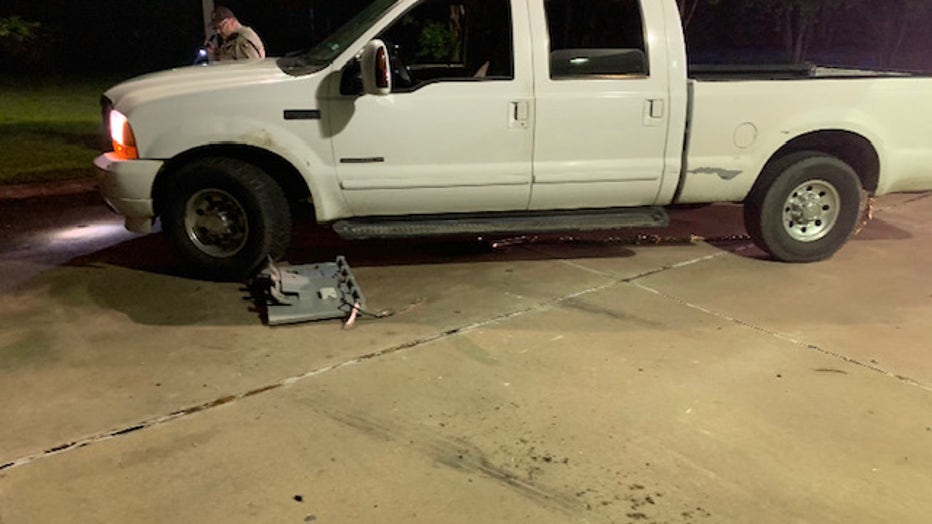 (Photo courtesy Fayette County Sheriff's Office.)
The suspects are believed to have gotten $40,000 in cash, although that amount is not official. Camera footage obtained from the bank shows three suspects dressed in black with black masks.
---------
Get breaking news alerts in the FOX 7 Austin News app. It is FREE!
---------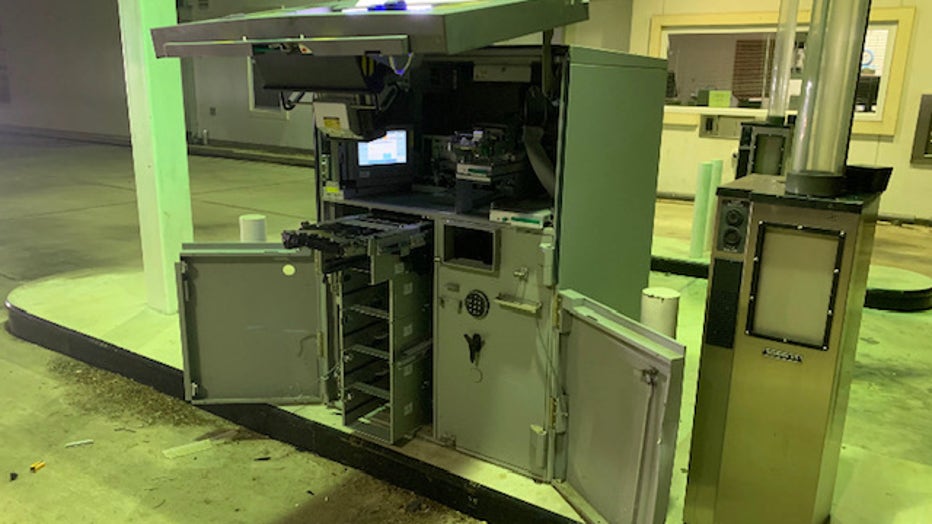 (Photo courtesy Fayette County Sheriff's Office.)
RELATED: FCSO: Two arrested for possession of drugs in La Grange
Fayette County Sheriff believes there was possibly a fourth suspect, who was parked out of camera view in another vehicle, who provided transportation for the suspects to get away from the crime scene.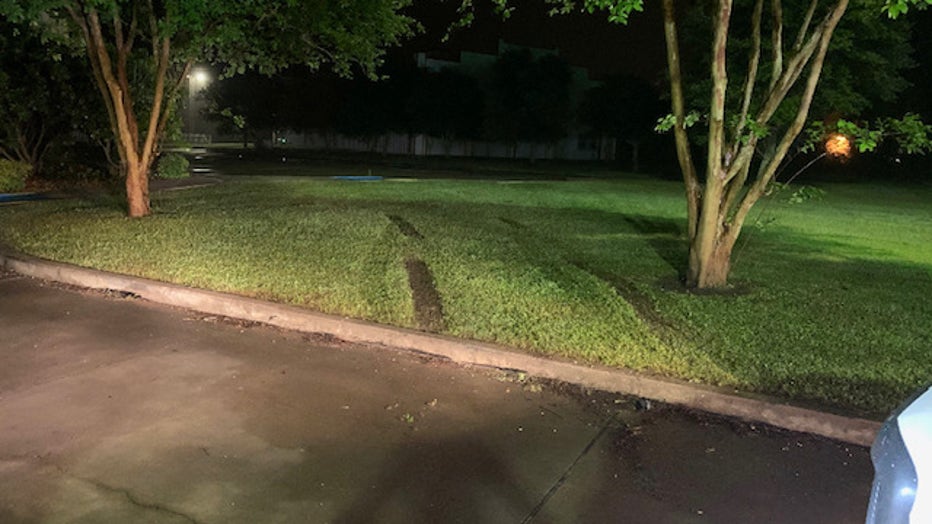 (Photo courtesy Fayette County Sheriff's Office.)
The stolen vehicle was recovered and it is being processed for evidence.
The Fayette County Sheriff's Office says that the suspects appear to know what they're doing as the duration, from the camera footage, shows the burglary took about two minutes from start to finish. 
RELATED: FCSO: Officers find over 12 kilos of cocaine worth around $1.2 million during traffic stop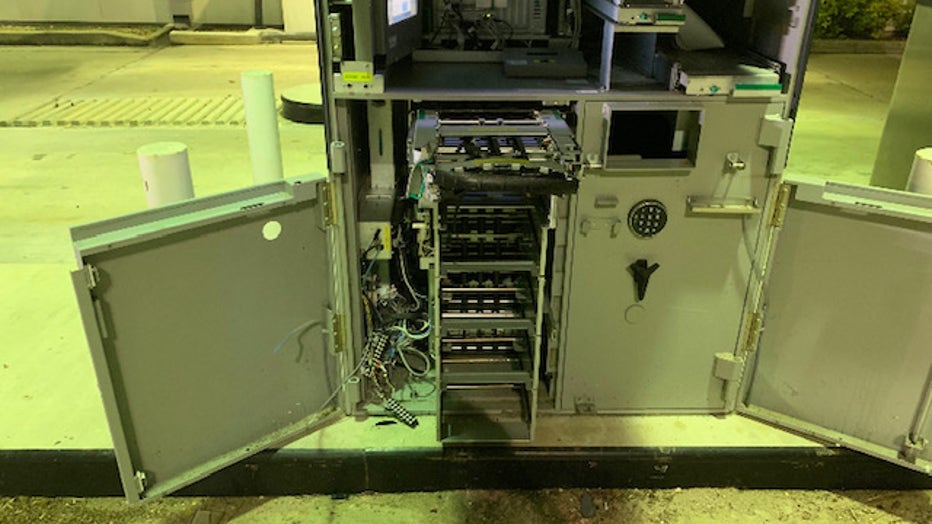 Anyone who has any information is asked to contact the Fayette County Sheriff's Office.