Robbery turned fatal at Killeen Subway Restaurant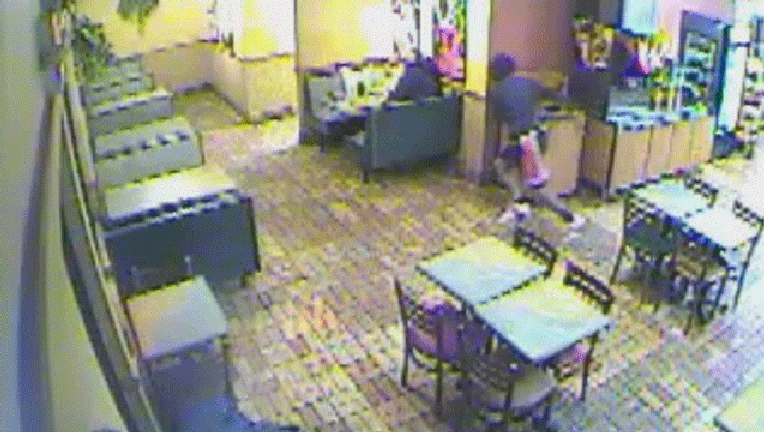 article
The Killeen Police Department is investigating a fatal robbery at a Subway Restaurant. 
According to police, officers responded to a 911 call about a robbery the Subway Restaurant located at 1100 Old FM 440 at 3:42 am on Sunday, February 26. When officers arrived on scene they located a male victim with a gunshot wound. The victim was transported to Baylor Scott & White Hospital in critical condition. 
The victim died at the hospital from his gunshot wound. 
The preliminary investigation revealed that the suspect entered the restaurant wearing a ski mask. The security guard on duty approached the suspect and words were exchanged.
During the verbal altercation, the security guard was fatally wounded. 
The suspect is described as:
a stocky black male
approximately 5'6" tall
wearing a dark gray sweatshirt
black shorts with red and white trim
white tennis shoes
There were a few citizens and employees in the restaurant at the time of the robbery. 
No one else was injured. 
Detectives with the Criminal Investigation Division Homicide Unit are asking anyone who has information about this homicide to contact Crime Stoppers at 254-526-TIPS (8477) or go online anonymously at www.bellcountycrimestoppers.com.  You can also download the app P3 tips for IOS and Android phones. 
All information is anonymous and confidential and if your tip leads to the arrest of the person or persons responsible for this crime, you could be eligible for a reward up to $1,000 in cash.
This case continues to be investigated and information will be released as it becomes available.