Rock Your Camo 5K kicks off Women Veterans Month in Texas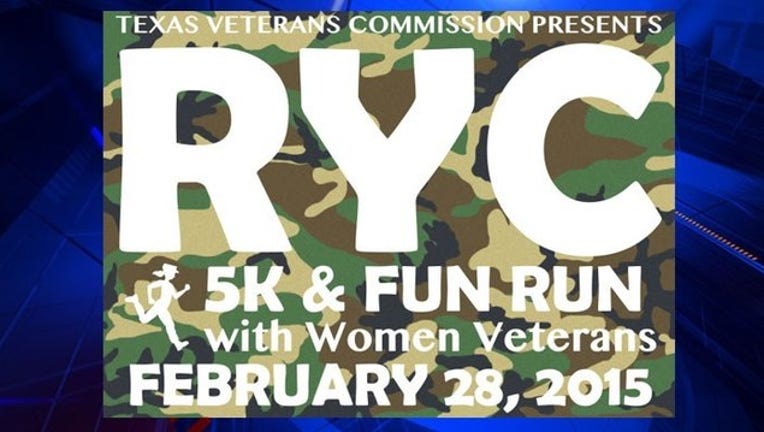 article
AUSTIN, Texas - The Texas Veterans Commission is hosting the 2nd Annual Rock Your Camo (RYC) 5K at Camp Mabry on February 28, 2015, to kick off Women Veterans Month in Texas in March. Registration will take place beginning at 7 a.m. and the Fun Run will begin at 9:30 a.m., followed by entertainment and refreshments.
In addition to commemorating Women Veterans Month, the RYC 5K is also encouraging participants to bring items such as diapers, baby wipes and women's toiletries be donated to organizations that serve women Veterans throughout Central Texas. Proceeds from the run will be used to sponsor women Veterans throughout Texas to attend the 2015 Women Veterans Conference, which is scheduled to be held in Austin later this year.
The event is sponsored by F7, Brass House, Texas Veterans Land Board (VLB), Texas Veterans of Foreign Wars (VFW), RideScout, 3M, Costco, PeopleFund and is filled with family-friendly activities including live music sponsored by Brass House, a soccer kick, football toss and more.
For more information about the event you can go here.

During the 82nd Legislative Session the Texas Legislature designated March as "Women Veterans Month" to honor the more than 177,000 Texas women Veterans from all branches of service.