Rodney Reed's request for new judge denied
BASTROP COUNTY, Texas - Cameras were not allowed in a Bastrop County courtroom where Rodney Reed appeared for the first time since his execution was stayed in November. His family and friends showed up to support him. 
"This hearing is about deciding what judge is going to be presiding over my brother's case," said Rodrick Reed, Rodney's brother.
Reed's lawyers were trying to get Bastrop County Judge Carson Campbell to preside over the case and review any new evidence, instead of Brazos County Judge JD Langley who is assigned to the case.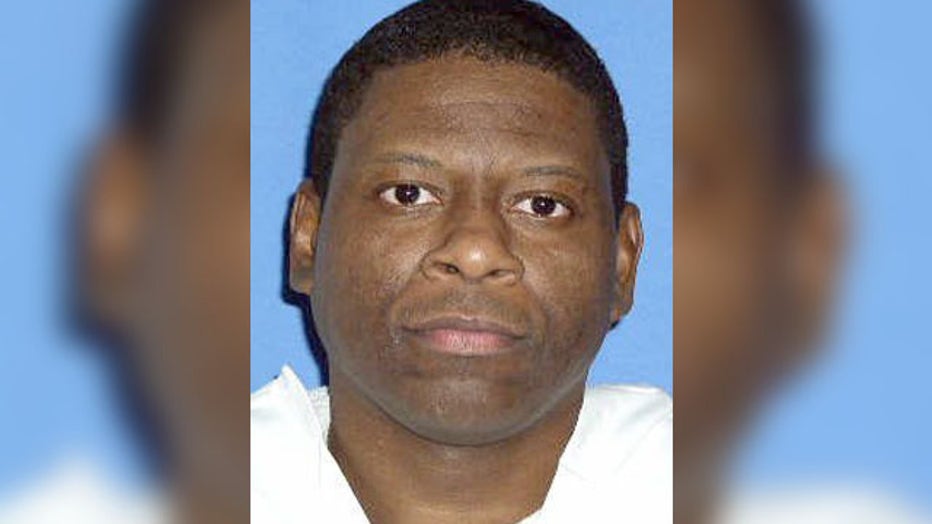 "What I am concerned about is why the attorney general's office and the Bastrop DA is getting a judge that is halfway across the state when this happened here in Bastrop. Bastrop knows about this case and it should be decided by a judge in our own community," said Reed.
In addition, they wanted Langley to halt any ruling before judicial region judge Olen Underwood made a ruling on their petition. Langley denied Reed's motion Friday afternoon. 
RELATED: Rodney Reed celebrates 52nd birthday one month after execution stay
Reed is convicted of killing Stacey Stites back in 1998. He has maintained his innocence for more than two decades.
"We expected he was not going to step down and he was going to do what he was going to do, but at the end of the day the truth remains the same," said Rodrick Reed.
"Our understanding of the law is that the presiding judge of the convicting court is the judge who needs to take care of these proceedings. The presiding judge is not Judge Langley, but Judge Campbell," said Andrew MacRae, Reed's attorney.
RELATED: Days after new judge is assigned, Rodney Reed's lawyers file motion to withdraw him, assign new judge
Reed's family members shouted to him they loved him when court adjourned.
"It's always good to see him and it's always good for him to get off death row for a minute and come home and be able to see family members that are not on his list, so that was a special treat for him," said Rodrick Reed.
Also in attendance was Stacey Stites' family.
"I think that the justice system has been doing a good job and we want him to have his due process but at the end of the day the man is guilty of violently raping and murdering my sister," said Debra Oliver.
RELATED: Rodney Reed supporters celebrate suspended execution, "the fight is far from over"
They say the process has dragged on for far too long.
"It's definitely torturous for us, we lost a lot of sleep, it's frustrating. Justice is supposed to be rapid but apparently is not," said Oliver.
Reed's family continues to stand behind him, and are doing all they can to prove his innocence.
"We are not quitting, we are not going to surrender, we are not going to back up. We are out here for justice, we are out here for truth," said Rodrick Reed.