Round Rock police investigating Christmas burglaries of Round Rock cash advance stores, Burger King
ROUND ROCK, Texas - Round Rock police are investigating a series of burglaries that happened the week of Christmas.
The suspect targeted businesses along I-35 South and was caught on surveillance cameras.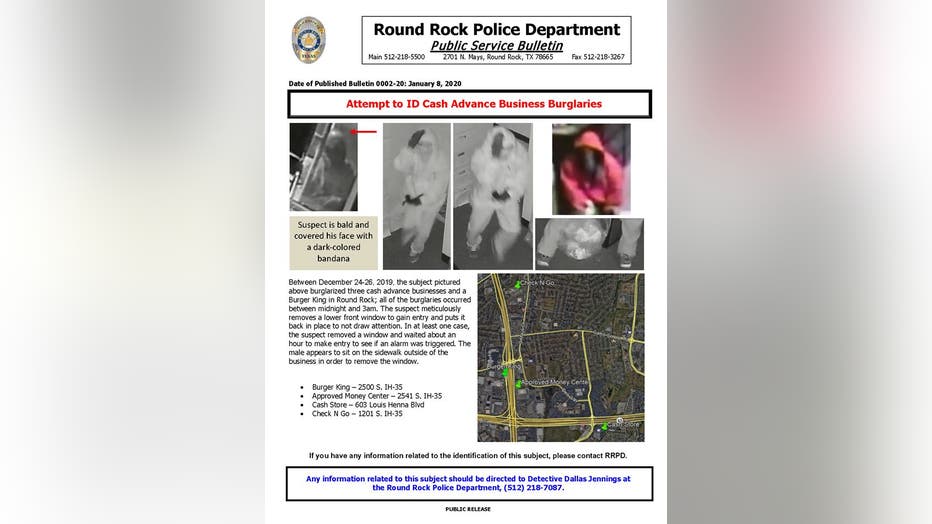 Round Rock police say between Dec. 24 and 26, the suspect burglarized three cash advance businesses and a Burger King in Round Rock. All of the burglaries occurred between midnight and 3 a.m.
The suspect removed a lower front window to get inside, then put it back in place to not draw attention.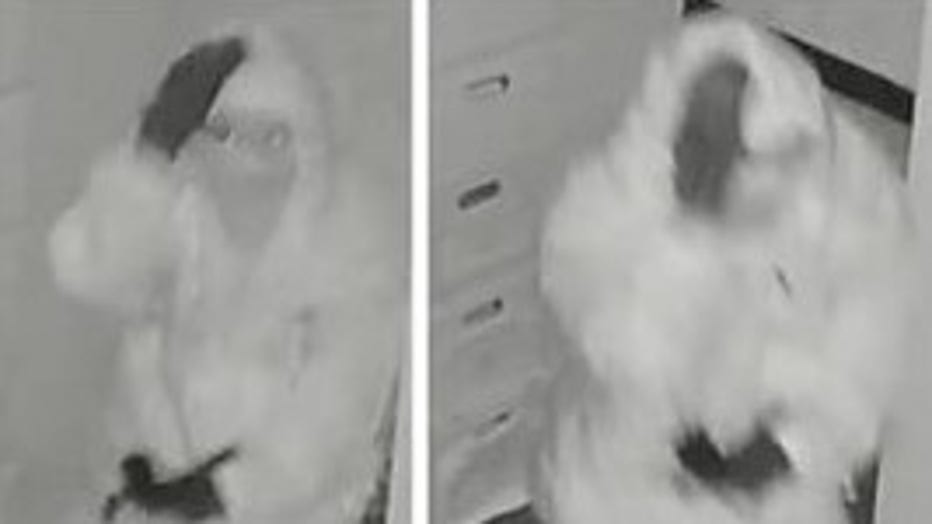 Round Rock police say in at least one case, the suspect removed a window and waited about an hour to enter to see if an alarm was triggered.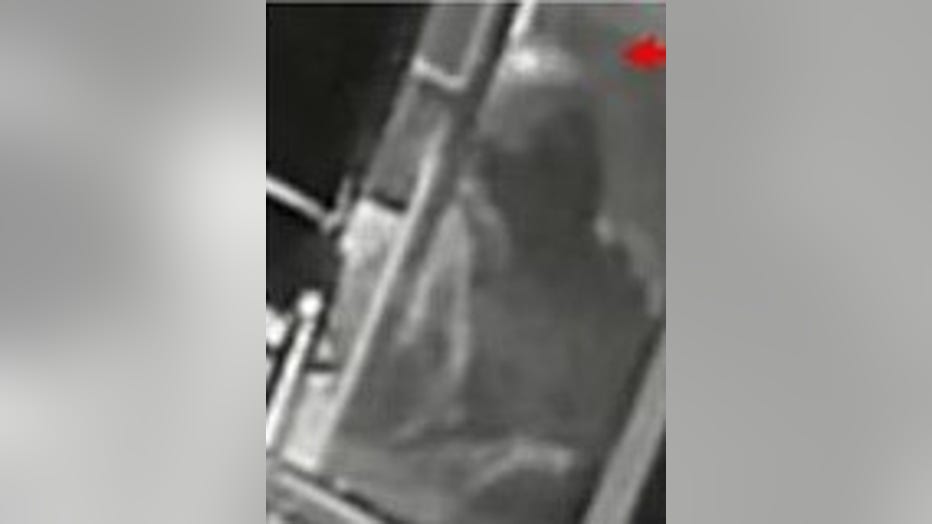 "These burglaries occurred between midnight and three a.m.," said Round Rock police Lt. Greg Brunson. "There's not a lot of traffic out but it's also unusual to see people mulling around Round Rock during those hours so if anybody saw anything unusual or suspicious during these times it could be a helpful tip."
Round Rock police say the suspect is bald and covered his face with a dark-colored bandana, and appears to sit on the sidewalk outside the business in order to remove the window.
Anyone with information about these burglaries is asked to contact Det. Dallas Jennings at 512-218-7087.