RTX Austin 2019 convention attracts thousands of gamers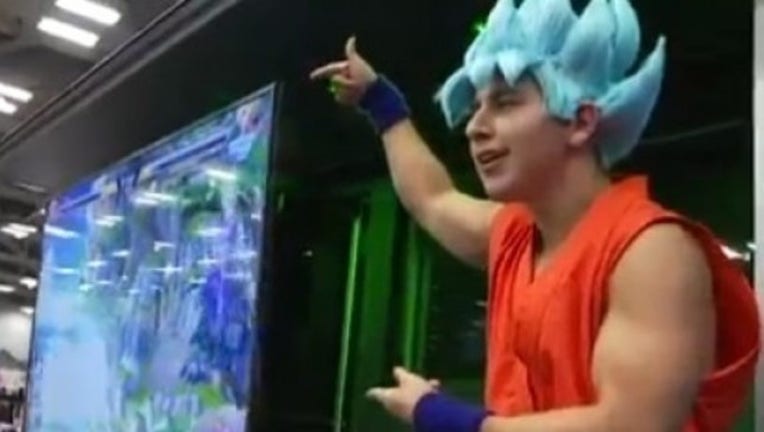 article
AUSTIN, Texas - "Rooster Teeth," an Austin based media and entertainment company is hosting its ninth annual "RTX" Austin convention this weekend.
"This is the 9th year, we've had RTX in Austin for almost a decade. We've had RTX in London, we've had RTX in Sydney, but this is the most popular one. We have people who come from all over the world for RTX Austin." said Burnie Burns, Chief Creative Officer, Rooster Teeth. 
The convention, now has a global appeal drawing in thousands of gamers, anime and cosplay enthusiasts. That includes volunteer Dominic Dobrzensky, who travels from Vancouver each year to work the event. 
In 2011, the event had roughly 600 people show up. "… and now it's tens of thousands of people. And they're all young and they're all really inclusive and smart and brilliant people. So, we're just surrounded by that on a daily basis." Dobrzensky said. 
Burns says RTX has evolved "...a lot over the years." Explaining "it started off as mainly a fan event for Rooster Teeth fans, but now we have our eSports stage..."
The eSport stage is no surprise. It brought in nearly a billion dollars in revenue last year, and the industry is only projected to grow. The event is also hosting screenings of Hollywood, and animation films. "For everyone who likes our animation shows, we want to introduce them to other cool artists we admire as well so our animation festivals a huge part of that." 
Dobrzensky says that RTX's dedication to their fans, is what keeps him, and others coming back.   
"The Rooster Teeth community is -- there's nothing like. It's extremely special, there's just such an incredible positive energy that just grows and gets better every year. It's hard to resist. 
The event is being held at the Austin Convention Center.
It runs through Sunday, tickets are available at the door.