Rural Texas Airbnb hosts earned more than $115 million in 2021: report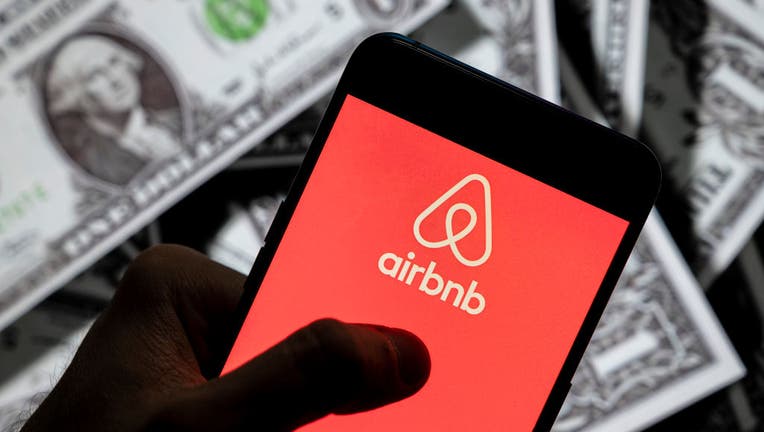 article
HOUSTON - As more people have traveled and even taken little getaways to nearby towns, Airbnb said those who have opened their doors for guests in rural Texas have earned a substantial amount of money. 
RELATED: Airbnb expands anti-party restrictions to include Memorial Day weekend
According to Airbnb officials, rural travel has seen exponential growth in 2021, where domestic nights booked by guests grew 110 percent compared to 2019. 
Across the country, Airbnb Hosts in rural counties in the earned nearly $3.5 billion over the year. Texas hosts alone, in rural counties, earned more than $115 million in 2021.
MORE: Airbnb rolls out new search categories, protection for renters
In fact, the typical Airbnb Host in rural Texas earned nearly $12,000 in 2021.
Additionally, more than 8,100 cities and towns received their first-ever Airbnb booking since March 2020, during the start of the COVID-19 pandemic. 92 cities and towns in Texas, meanwhile, received their first-ever Airbnb guests since the pandemic started. 
RELATED: Airbnb helping to rehome Afghan refugees in Texas
Here's a breakdown of total host incomes in various rural counties in Texas:
Anderson $200,000
Andrews $50,000
Angelina $1 million
Armstrong $20,000
Austin $750,000
Baylor $10,000
Bee $55,000
Blanco $3 million
Bosque $1 million
Brewster $8 million
Briscoe $100,000
Brooks $40,000
Brown $700,000
Burnet $6 million
Calhoun $1.5 million
Camp $200,000
Cass $70,000
Castro $10,000
Cherokee $400,000
Childress $50,000
Cochran $1,000
Coke $13,000
Coleman $155,000
Collingsworth $25,000
Colorado $375,000
Comanche $140,000
Concho $100,000
Cooke $600,000
Cottle $15,000
Crane $6,000
Culberson $20,000
Dallam $35,000
Dawson $4,000
DeWitt $110,000
Delta $45,000
Dimmit $4,000
Donley $55,000
Duval $3,000
Eastland $225,000
Edwards $25,000
Erath $555,000
Fannin $350,000
Fayette $2 million
Fisher $4,000
Floyd $1,500
Franklin $285,000
Freestone $120,000
Frio $20,000
Gaines $15,000
Garza $30,000
Gillespie $40 million
Gonzales $190,000
Gray $30,000
Grimes $360,000
Hale $20,000
Hall $3,500
Hamilton $145,000
Hardeman $35,000
Harrison $850,000
Hartley $15,000
Hemphill $7,500
Henderson $5 million
Hill $550,000
Hockley $120,000
Hopkins $120,000
Houston $230,000
Howard $300,000
Hutchinson $175,000
Jack $75,000
Jackson $30,000
Jasper $310,000
Jeff Davis $550,000
Jim Wells $65,000
Kerr $4.5 million
Kimble $200,000
Kinney $70,000
Kleberg $275,000
Knox $30,000
La Salle $25,000
Lamar $300,000
Lavaca $190,000
Lee $175,000
Leon $120,000
Limestone $230,000
Live Oak $200,000
Llano $6 million
Madison $45,000
Marion $865,000
Mason $530,000
Matagorda $1.5 million
Maverick $410,000
McCulloch $230,000
McMullen $15,000
Menard $90,000
Milam $65,000
Mills $40,000
Mitchell $100,000
Montague $215,000
Moore $75,000
Morris $80,000
Motley $14,000
Nacogdoches $860,000
Navarro $400,000
Nolan $45,000
Ochiltree $20,000
Oldham $30,000
Palo Pinto $1.5 million
Panola $70,000
Parmer $60,000
Pecos $80,000
Polk $1.5 million
Rains $400,000
Real $1 million
Red River $20,000
Reeves $100,000
Refugio $125,000
Roberts $5,000
Runnels $60,000
Sabine $500,00
San Augustine $125,000
San Jacinto $1 million
San Saba $300,000
Schleicher $1,500
Scurry $120,000
Shackelford $30,000
Shelby $85,000
Starr $35,000
Stephens $185,000
Stonewall $3,000
Sutton $60,000
Swisher $35,000
Terrell $40,000
Terry $40,000
Throckmorton $150,000
Titus $120,000
Trinity $300,000
Tyler $200,000
Uvalde $3 million
Val Verde $1  million
Van Zandt $1 million
Walker $650,000
Ward $25,000
Washington $2 million
Wharton $80,000
Wheeler $25,000
Willacy $120,000
Winkler $6,000
Wood $1.5 million
Young $240,000
Zapata $45,000
Zavala $3,000