San Marcos police on lookout for aggravated robbery suspects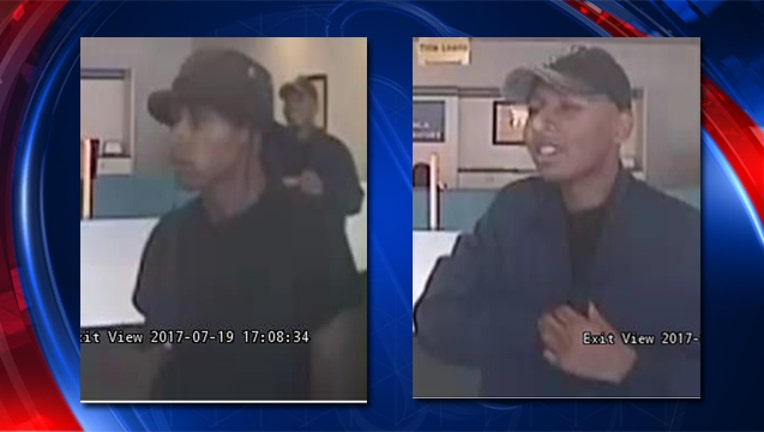 article
San Marcos police are on the lookout for two suspects believed to be responsible for an aggravated robbery at a payday loan store on July 19.
Police say two men robbed the Advance America store located at 909 Highway 80 #B at gunpoint at around 5:11 p.m.
Witnesses say one suspect was wearing a black shirt, beige shorts, and a camouflage hat.
The other suspect was wielding a black handgun and wearing a gray shirt with white undershirt and unknown color shorts.

An employee told police that two men pointed a gun at her and told her she would be killed if she did not comply while she walked to the safe. The suspects made off with an undisclosed amount of money.

People with information on these suspects are asked to call Det. Patrick Aubrey at 512-753-2306.