San Marcos police provide update on wounded officers
SAN MARCOS. Texas - The San Marcos Police Department has given an update on two officers wounded in an ambush shooting last weekend, as well as an officer injured in a car accident earlier in the year. 
According to the department, both Officer Justin Mueller and Officer Franco Stewart have made progress since they were injured in a shooting that wounded both officers and killed fellow officer Justin Putnam.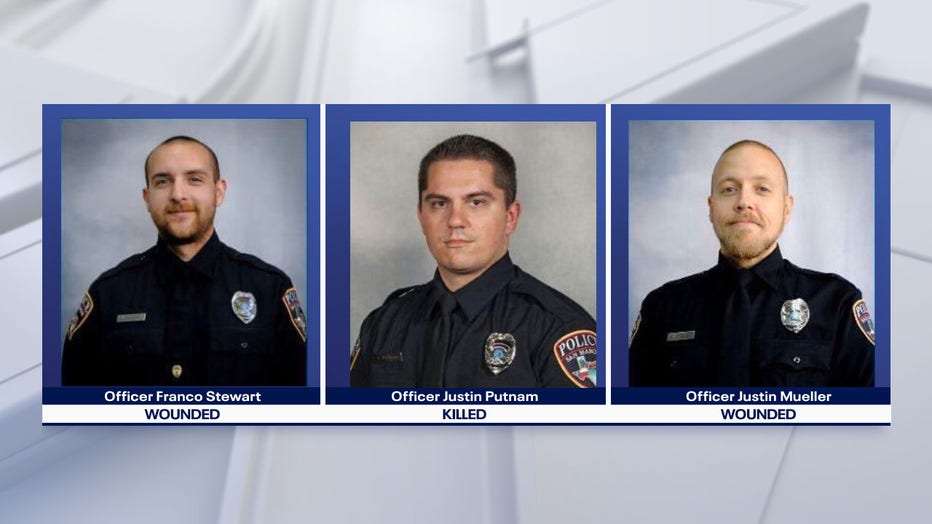 RELATED: San Marcos police officers, suspect identified in ambush shooting
Officer Mueller has been moved out of the ICU and, according to the department, has made an exceptional recovery, even being able to walk. 
Officer Stewart is still in the ICU, but his team said that he is currently making fantastic progress, the department said. 
---------
Get breaking news alerts in the FOX 7 Austin News app. It is FREE!
---------
RELATED: San Marcos: One officer dead, two others injured after being ambushed by suspect with rifle
The department also gave an update on Officer Paul Beller who was injured by a moving vehicle in March. 
"Officer Beller has come a long way at the rehabilitation facility, but he's still got a long road ahead of him," the department stated.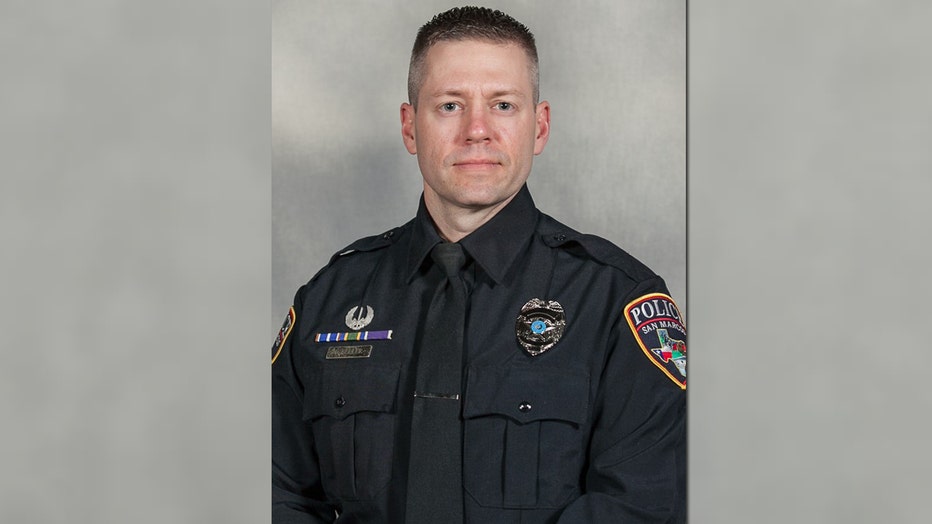 The department shared a link in which you can donate money towards Officer Beller's recovery, stating: 
"The outpouring of support in prayers and well wishes from the community has been overwhelming. In response to numerous requests, a donation account has been set up for Officer Beller as he faces an extensive recovery. The SMPD staff will see that 100% of your contributions go toward supporting Officer Beller during this difficult time. This donation account is provided through the San Marcos Citizens Police Academy Alumni Association (SMCPAAA), a 501c3 organization."