San Marcos police release sketch of sexual assault suspect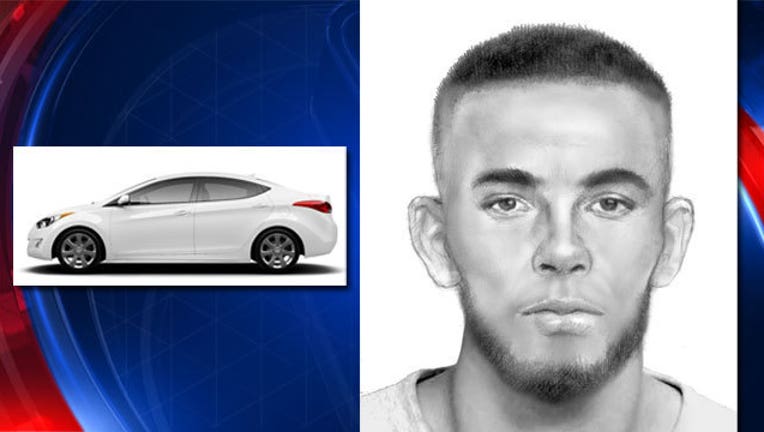 article
San Marcos Police Department is asking the community to take a close look at a composite sketch of a possible suspect in sexual assault and kidnapping.
The sketch depicts a man whom they believe kidnapped and sexually assaulted an elementary school-aged girl. The incident happened on August 29 at 6:02 p.m. near Bracewood Circle.
Investigation revealed the girl was outside her residence when a white car pulled up to the apartments.
According to the victim, the man driving the car asked her for help because his back was hurt and pulled her into the car when she went over to help.
Police say the man drove to and parked in a nearby parking lot where he exposed himself to the girl and assaulted her. The girl told him she needed to go home, and he let her out of the car. She walked home in the rain and told her mother what happened. The victim's mother then contacted SMPD.
Police have already begun canvassing the neighborhood seeking information and showing residents the sketch. Now, they're asking for the City's help in identifying the man. Investigators have also released a photo of a car similar to the one involved in the crime.
Detectives want to remind residents that the sketch and photo are similar to the suspect and suspect  vehicles, but are not exact likenesses.
The San Marcos Police Department is asking for anyone who has information to contact the San Marcos Police Department at 512.753.2300 8 a.m. -5 p.m. Monday through Friday or 512.753.2108 after hours. The primary detective for this case is Detective Tiffany Williams at 512.753.2306.
Tips can be made to www.citizenobserver.com or www.callcrimestoppers.com.