Search and rescue teams still looking for 12 missing in Wimberley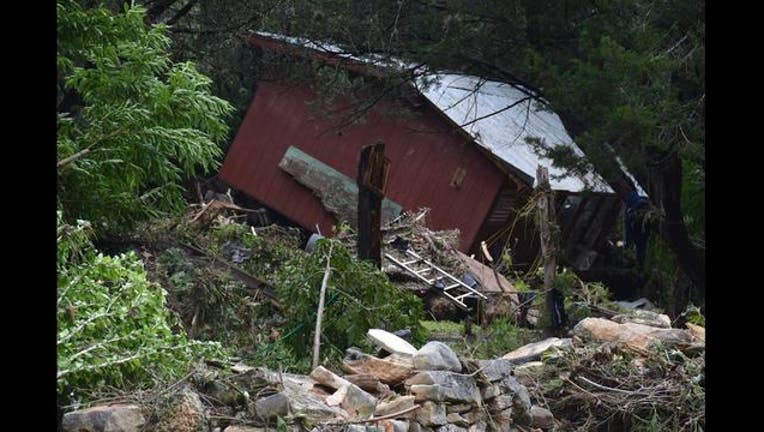 article
The devastation is shocking.
Cars turned over, couches in trees, the trees themselves laying down as if they've been mowed over. The power of a flooded Blanco River is apparent.
That power is responsible for 12 unaccounted for in Wimberley.
Many of them were part of a group vacationing together.
"There are a few others that were not necessarily included in that group but we had witnesses that saw them in the floodwaters themselves," said Kharley Smith, the Hays County Emergency Operations coordinator.
It's believed a mother and 2 children may be included in that group.
Texas Task Force 1 is one of the 28 FEMA urban search and rescue teams. They're here to help look for the missing.
"The assets that we have deployed here is what's called a Type 1 urban search and rescue task force. It's about 80 members or so and its made up of search specialists...canines, canine search handlers and heavy rescue specialists," said Will Welch with Texas Task Force 1.
They also have 2 boat squads for swift water search.
"It's basically called wide area search. It's unique in this aspect that we have the boat squads with us as well because a lot of that involves the river systems in the area," Welch said.
The county says there are more people unaccounted for in the area but due to the cell service in Wimberley being down they may just not be able to answer their concerned relatives phone calls.
Hays County Judge Bert Cobb says they could use a little help.
"What I would ask is that everyone who owns frontage on the Blanco River in Hays County that they go and check their property. Because they may find somebody hanging to a tree along the shoreline that we've missed," Cobb said.
Hays County officials say even though the search was suspended Monday due to the weather they are still doing the investigative part.