Search for suspect following high-speed chase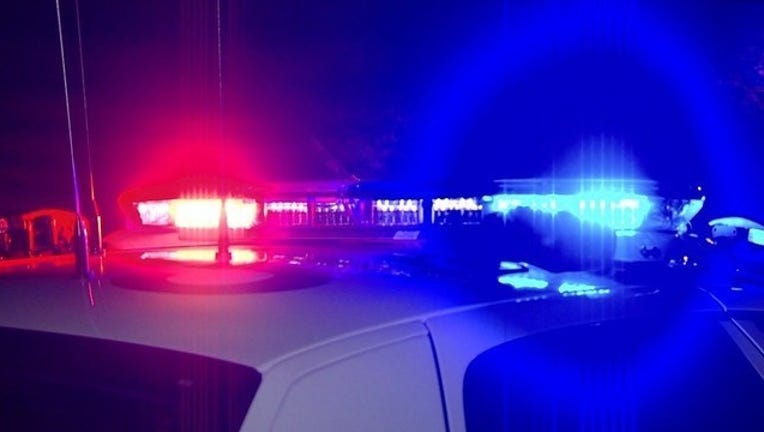 SAN MARCOS, Texas (FOX 7 Austin) - The San Marcos Police Department is asking for the public's assistance in locating a suspect who led police officers on a high-speed chase from San Marcos to San Antonio before exiting his car and running on foot. 
According to the San Marcos Police Department, 30-year-old Joh Albert Barron was observed to be traveling approximately 120 miles per hour on northbound I-35 in a a White Lincoln Navigator around 3:42 a.m. on Monday, April 22 by police officers. An officer caught up to the vehicle and attempted a traffic stop.
The vehicle exited the highway and continued north on the access road where the officer reports he could smell a strong odor of marijuana coming from the vehicle. The vehicle took the northbound to southbound turn around and increased speed once again. The officer continued the pursuit, going around 100 mph into San Antonio city limits.
San Marcos Police Dispatch notified other agencies along the route of the pursuit and requested assistance including New Braunfels Police, Live Oak Police, the Bexar County Sheriff's Office, and the San Antonio Police Department.  
The vehicle eventually came to a stop at Jackson Middle School on the northwest side of San Antonio. According to SMPD, Barron exited the vehicle and fled on foot into a nearby construction site behind the school. He was able to escape. A second male passenger was inside the vehicle at the time of the chase, but he was released at the scene. 
Police are in the process of seeking arrest warrants for Barron. 
---
RELATED
19-year-old arrested for brandishing gun at party
Drunk driver crashes into police car making DWI arrest
Police look for more victims of sex assault suspect
Beloved parrot believed to be stolen from Wonder World Park
San Marcos HS teacher accused of inappropriate relationship with student