Secret Testimony Provides New Insight to Fatal Police Shooting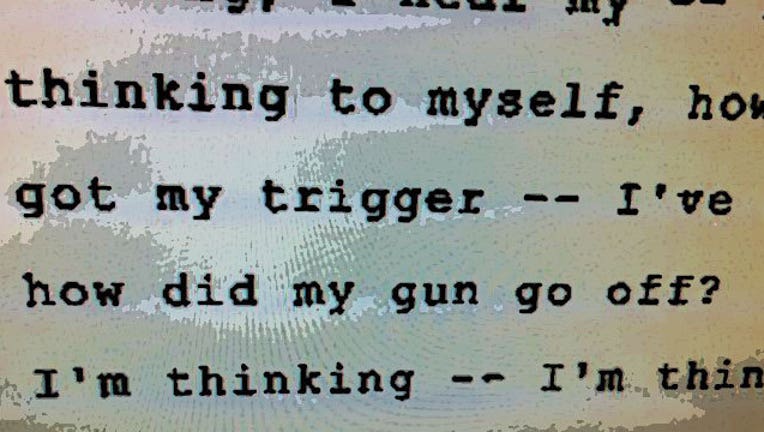 article
Grand Jury testimony in the case of a fatal police shooting has been made public. The testimony is from former APD Detective Charles Kleinert who shot and killed Larry Jackson after a confrontation at a local bank.
This is security video of Detective Charles Kleinert and Larry Jackson in front of a central Austin bank back in July 2013. A year later Kleinert was in front of a Travis County Grand Jury. He was asked if he could would he change how he handled the situation with Jackson. He said no but added, 
"I wish the whole thing had never happened, but I can't think of, that's the way I'm trained to do it."
The statement is part of Kleniert's Grand Jury testimony. It's part of a motion filed by county prosecutors to prevent the case from being dismissed.
"It's very unusual but it is not unprecedented," said Austin attorney Travis Williamson.
Using Kleinert's testimony, according to Williamson who has tracked the case, is a risky move for prosecutors.
"And if the average person reading through there comes out with the conclusion that, hey he was in a fight for his life, did what he needed to do its going to backfire," said Williamson.
Investigators believe Larry Jackson was trying to cash a stolen check and ran when detective Kleinert was about to arrest him. The chase ended with a deadly confrontation under a bridge near west 34th and Lamar.
In tears Kleinert told the grand jury;  
"I mean its two seconds, its two seconds that I wish never happened," 
According to Kleinert Jackson refused to surrender. He tried to force Jackson to the ground and while holding his gun he hit Jackson twice on the back. Kleinert says Jackson spun and a shot was fired as they fell to the ground.
"I hear my gun go off and I'm thinking to myself, how did my gun go off?" Kleinert told the grand jury.
He also described the moment after he saw Jackson next to him on the ground.
"I'm thinking, please don't, please don't let that have happened."
An autopsy revealed that Larry Jackson's spine was severed and the fatal shot was fired with the gun against the back of his neck. But Kleinert told the grand jury;
"At no time did I intend for this to be a deadly force situation [crying]"
Prosecutors countered that saying there is a, "difference between a mistake and recklessness."
A response is now being filed by Kleinert's attorneys before the judge issues a ruling.