Several gravestones at San Pedro Cemetery damaged in crash
SAN MARCOS, Texas - Following a crash, the San Pedro Cemetery Association in San Marcos is asking family members to check plots for damage so they can work to restore the property. 
T.L. Torres, co-chair of the San Pedro Cemetery Association, said in mid-November a truck driver was headed down Old Bastrop Highway when he swerved to avoid something in the road and plowed through part of the San Pedro Cemetery.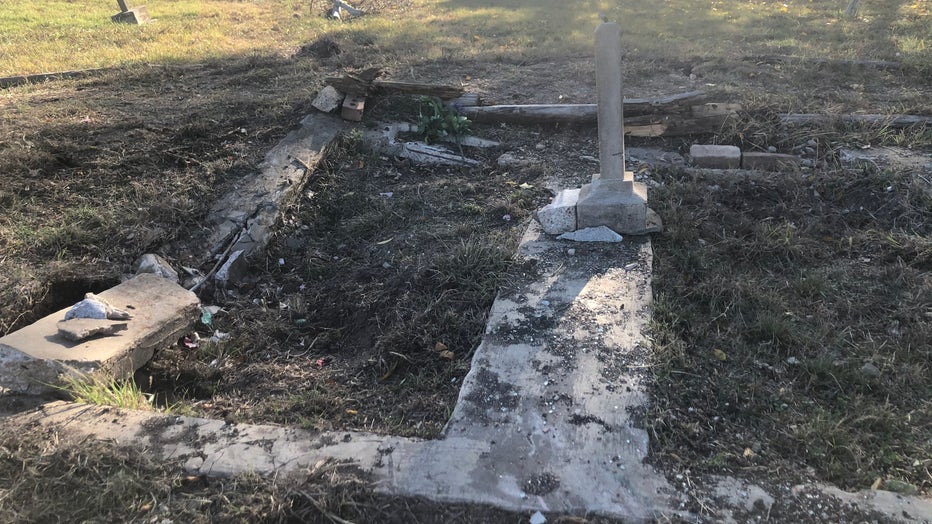 More than 110 years of history is buried in the cemetery.
"Most of my family members are buried here," said Torres.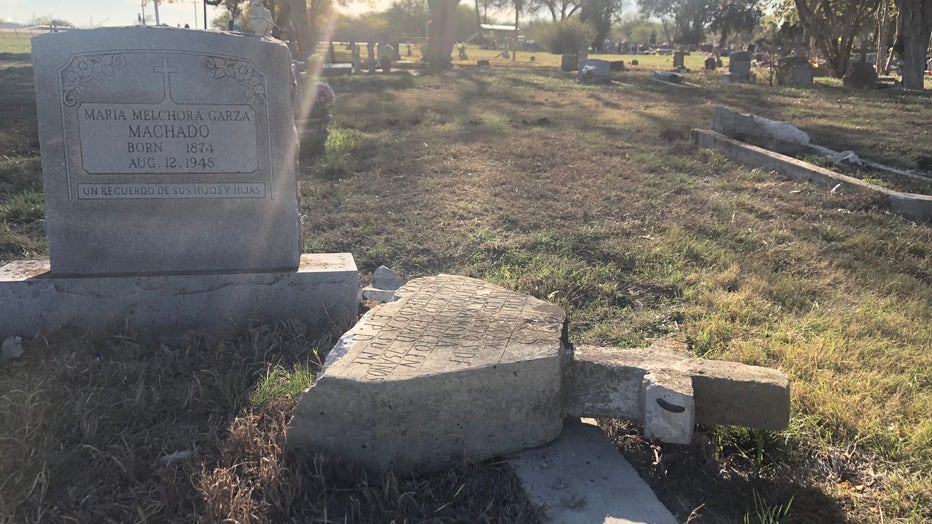 It opened in 1909 before the land was plotted when many headstones were still handmade. 
"Records, forget it, we don't have any," Torres said. 
Torres isn't just a visitor at the San Pedro cemetery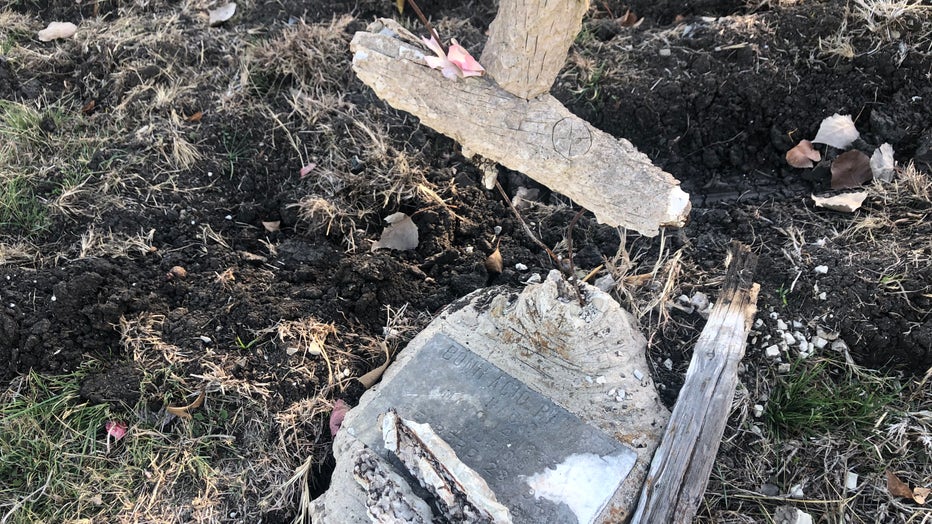 "This is my home," said Torres. "To me it means a lot. I mean, to a lot of people in the cemetery it means a lot."
That's why Torres was devastated when he learned a truck driver crashed through the cemetery fence and rolled over several of the more historic gravestones in mid-November. 
"So that's quite a bit of damage that was done to our cemetery," said Torres.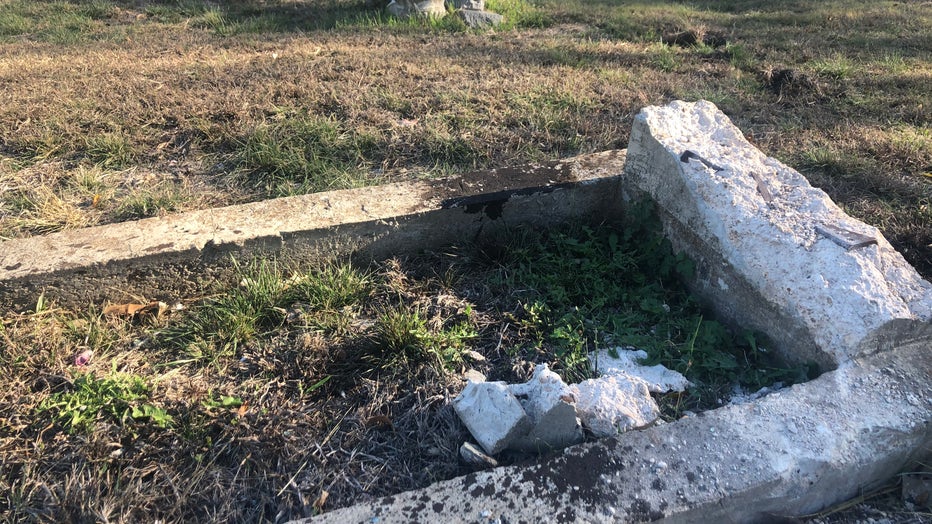 Tire tracks and broken glass is still visible as are broken, displaced headstones. 
Because the crash happened in the older part of the cemetery, Torres said there is no contact information for the affected gravesites, but he wants to do his best to restore them.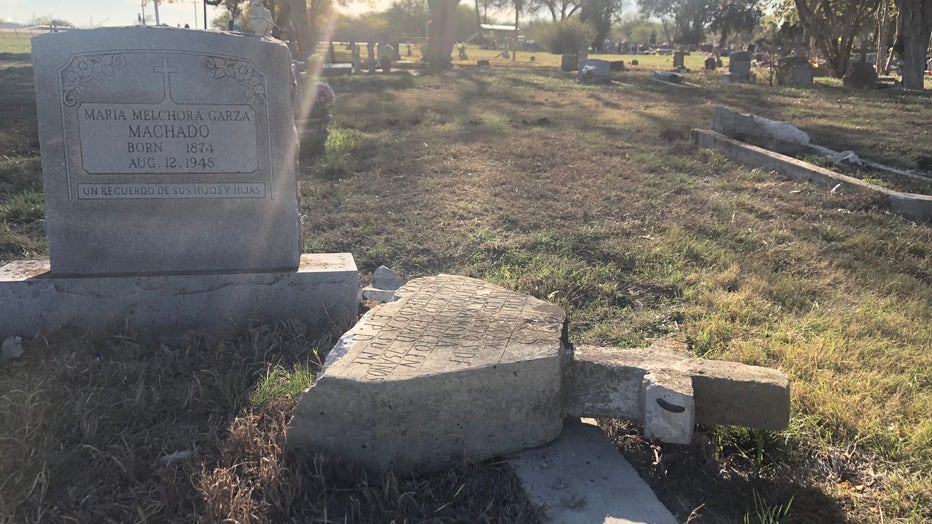 "So we're just hoping that somebody will know somebody and pass the word around," Torres said. 
Torres wants people visiting to know those they lost will not be forgotten.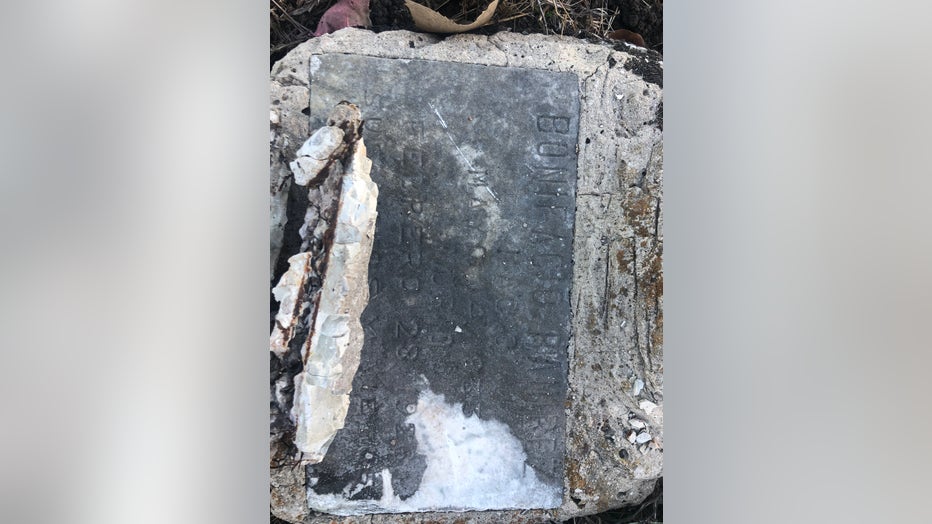 "If it happened to mine, I've got the same feeling for these guys here," said Torres referencing the damaged gravestones. 
Anyone who finds their family member's gravesite damaged can call the Torres at 512-353-0776.