Southwest offers flights to view 2024 total solar eclipse from the sky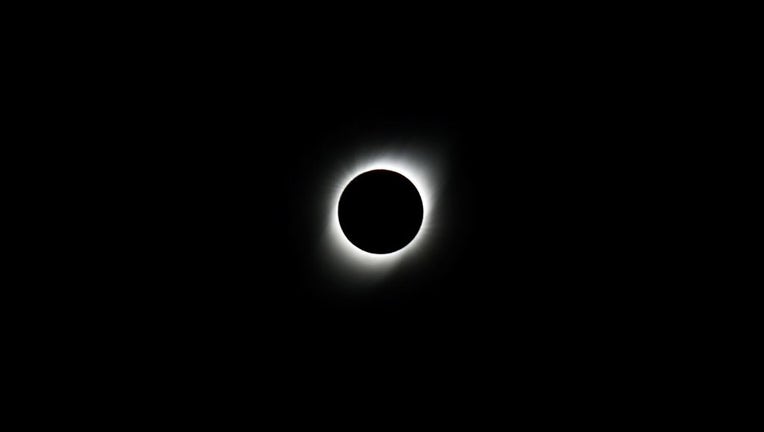 article
DALLAS - Southwest Airlines is offering the chance to see the 2024 total solar eclipse from the sky.
A total solar eclipse happens when the moon passes between the sun and earth, completely blocking the face of the sun. The next total solar eclipse, which will occur on April 8, 2024, will cross North America – passing over the U.S., Mexico, and Canada.
Southwest this week highlighted several routes that are scheduled to fly in the direct and partial paths, offering "the greatest likelihood" of viewing the event.
This includes:
Southwest Flight #1252: departs Dallas (Love Field) at 12:45 p.m. CDT for Pittsburgh
Southwest Flight #1721: departs Austin at 12:50 p.m. CDT for Indianapolis
Southwest Flight #1910: departs St. Louis at 1:20 p.m. CDT for Houston (Hobby)
Southwest also noted a handful of other flights that "may also cross the path of totality" during their scheduled flight time:
Southwest Flight #955 departs Dallas (Love Field) at 12:50 p.m. CDT for Chicago(Midway)
Southwest Flight #506: departs Milwaukee at 1:05 p.m. CDT for Dallas(Love Field)
Southwest Flight #1734: departs Houston (Hobby) at 1:35 p.m. CDT for Indianapolis
Southwest Flight #1682: departs Chicago (Midway) at 1:30 p.m. CDT for Austin
Southwest flight #3108: departs Nashville at 1:40 p.m. CDT for Dallas (Love Field)
RELATED: 'Ring of fire' solar eclipse viewer: How to build your own from a cereal box
Of course, plenty will be able to view the total solar eclipse from the ground, too. 
It will begin over the South Pacific Ocean, and weather permitting, the first location in continental North America that will experience totality is Mexico's Pacific coast at around 11:07 a.m. PDT, according to NASA. 
The path of the eclipse will continue from Mexico, entering the U.S. in Texas, and traveling through Oklahoma, Arkansas, Missouri, Illinois, Kentucky, Indiana, Ohio, Pennsylvania, New York, Vermont, New Hampshire, and Maine. 
It will then enter Canada in Southern Ontario, and continue through Quebec, New Brunswick, Prince Edward Island, and Cape Breton, NASA says. 
The eclipse will exit continental North America on the Atlantic coast of Newfoundland, Canada, at 5:16 p.m. NDT.
The top cities identified by the Farmer's Almanac for viewing the eclipse are Nazas, Durango, Mexico, Kerrville, Texa, Cape Girardeau, Missouri, Indianapolis, Indiana, and Cleveland, Ohio.
Most recently, millions of people across the Americas were treated to a similar spectacular show, when a rare "ring of fire" eclipse moved into place. Unlike a total solar eclipse, the moon doesn't completely cover the sun during an annular solar eclipse – which occurred on Saturday. When the moon lines up between Earth and the sun, it leaves a bright, blazing border.
This story was reported from Cincinnati.