State Fair of Texas announces food award semi-finalists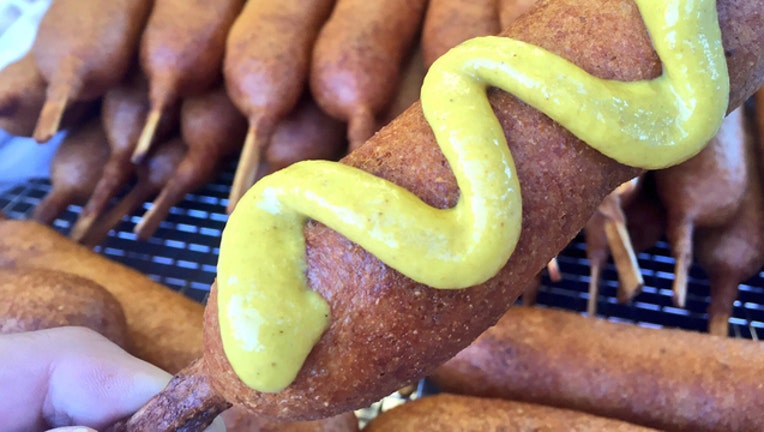 article
DALLAS - The State Fair of Texas has released its list of semi-finalists for the Big Tex Choice Awards.
Fair organizers narrowed the list of 47 entries to 30 finalists. But instead of two winners this year there will be three – for Best Taste Savory, Best Taste Sweet and Most Creative.
The list includes:
Beer Battered Beef Jerky
Fried Redneck Wedding Cake Balls
Cajun Fried Deviled Eggs
Fried Sloppy Joe Flautas with 'Not Cho' Fries
Crawfish Lollipop
Fried Texas Dirt
Deep Fried Bacon Wrapped Mozzarella with Jalapeno Ranch
Fried Texas Sheet Cake
Deep Fried Breakfast Cupcake
Funnel Cake Bacon Queso Burger
Deep Fried Chicken Noodle Soup on a Stick
Gulf Coast Fish Bowl
Deep Fried Fruit Loops
Oreo Beer
Deep Fried Reuben
Pinot Noir Popcorn
Deep Fried Root Beer Float with Dragon's Breath
Ramen Grasshopper Cookie
Dreamy Drunken Sopapilla Cheesecake Bar
Southern Fried Chicken Monte Cristo
Fat Smooth
Surfin-Turfin-Tator Boat
Fried Arroz Con Pollo
Texas Fajita Fries
Fried Cheesecake Stuffed Apple Sundae
Texas Fried Cowboy Fritters
Fried El Paso
The Tamale Donut
Fried Mango Loco
Tipsy Topsy Catfish on a Stick
The winners will be announced at the end of the month. The fair opens on Sept. 29.
LINK: bigtex.com