Strong Oklahoma earthquake felt from Iowa to Texas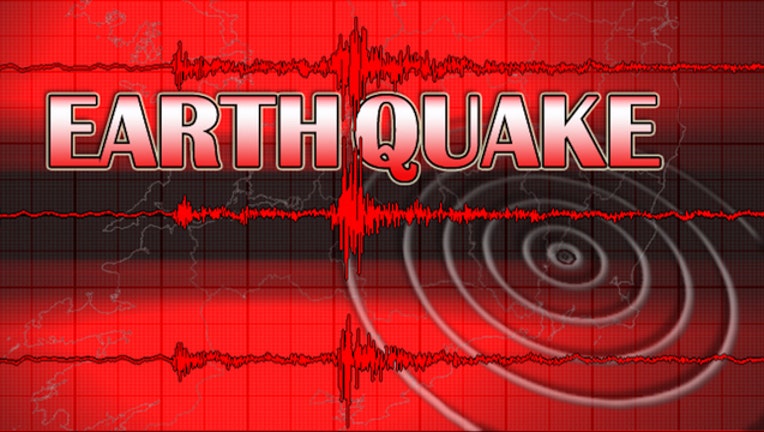 article
OKLAHOMA CITY (AP) — A record-tying earthquake in the edge of Oklahoma's key energy-producing areas rattled the Midwest from Nebraska to North Texas on Saturday and likely will focus fresh new attention to the practice of disposing oil and gas field wastewater deep underground.
The United States Geological Survey said a 5.6 magnitude earthquake happened at 7:02 a.m. Saturday in north-central Oklahoma, on the fringe of an area where regulators had stepped in to limit wastewater disposal. That temblor matches a November 2011 quake in the same region.
People in Kansas City and St. Louis, Missouri; Fayetteville and Little Rock, Arkansas; Des Moines, Iowa; and Norman, Oklahoma, all reported feeling the earthquake. Dallas TV station WFAA tweeted that the quake shook their studios, too.
Pawnee County Emergency Management Director Mark Randell said no buildings collapsed in the town of 2,200 about nine miles southeast of the epicenter, and there were no injuries, either. "We've got buildings cracked," Randell said. "Most of it's brick and mortar, old buildings from the early 1900s."
Pawnee furniture store owner Lee Wills told The Associated Press that he first thought it was a thunderstorm.
"Then it just ... Everything went crazy after that. It just started shaking," said Wills, who lives about 2½ miles outside of town. "It rocked my house like a rubber band. Threw stuff off cabinets and out of cabinets, broke glasses."
The office of Oklahoma Gov. Mary Fallin tweeted that state highway crews were checking for bridge damage and the state Department of Emergency Management would assess damage and determine how to address it. Geologists say damage is not likely in earthquakes below magnitude 4.0.
An increase in magnitude 3.0 or greater earthquakes in Oklahoma has been linked to underground disposal of wastewater from oil and natural gas production. State regulators have asked producers to reduce wastewater disposal volumes in earthquake-prone regions of the state. Some parts of Oklahoma now match northern California for the nation's most shake-prone, and one Oklahoma region has a 1 in 8 chance of a damaging quake in 2016, with other parts closer to 1 in 20.
Matt Skinner, the spokesman of the Oklahoma Corporation Commission, which regulates the energy industry, said members of the panel's seismicity team were at work and would provide more details "as available."
The area where the quake was centered saw a magnitude 3.2 temblor earlier this week and is on the edge of a region covered by a "regional earthquake response plan" issued in March by the state Corporation Commission, whose goal was the cut the number of earthquakes by reducing wastewater injection volume by 40 percent from 2014 levels.
Oklahoma was late in imposing volume limits in its effort to reduce earthquakes, taking a different approach than Kansas after both states had an uptick in quakes in the first half of this decade. Kansas moved quickly to limit volume while Oklahoma concentrated on the depth of the disposal. Kansas saw a 60 percent drop while the frequency of quakes in Oklahoma continued to climb.
Sean Weide in Omaha, Nebraska, told the AP that he'd never been in an earthquake before and thought he was getting dizzy. Weide said he and one of his daughters "heard the building start creaking" and said it "was surreal."