Students at Southwestern University protest after recent sexual assaults on campus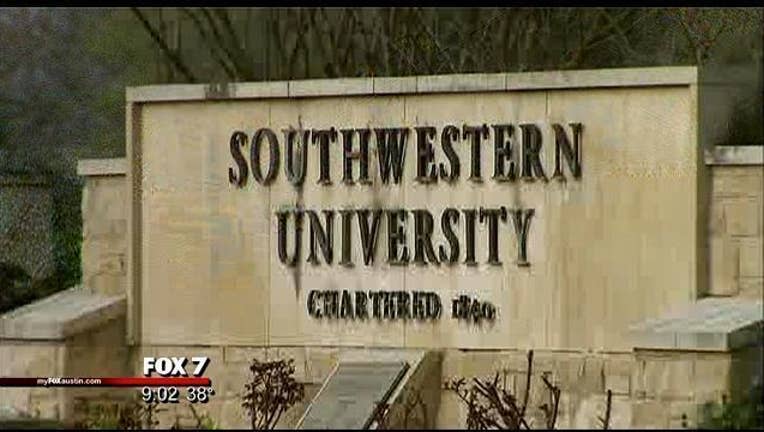 article
GEORGETOWN, Texas - Students at Southwestern University in Georgetown are protesting this week over recent sexual assaults and druggings on campus. They don't believe the school administration has done enough to stop it.
The protests started Wednesday night and continued Thursday at the Brown Symposium.
Southwestern student Katie Morgan says she wants her school to be safer for everyone.
"We had someone speak at the protest last night who said that they are a tour guide here and when students ask if they'll be safe on campus they don't know what to tell them anymore," she said.
On February the 13th, Southwestern University Police Chief Deborah Brown sent an email to students saying it had come to their attention 2 students had allegedly been drugged while attending on-campus parties.
The email encouraged students not to take an open container from someone you don't know, never leave your drink for any reason and put your hand over it.
Senior Carly Dennis says emails they get about bike thefts for example are very different.
"Those types of emails say 'this is unacceptable, this type of behavior should not be happening here. These are the kinds of punishments that are the consequence for these types of actions' And there was none of that in this email, it was just focused on 'here's how you can protect yourself.' Which is helpful but we also need that component of 'rapists, this is not ok,'" Dennis said.
Dennis says they're hoping for some changes -- including clearer polices.
"Under Title 9 right now the school says that they can't disclose the name of rapists to the campus and we think that's really unsafe and that known rapists need to be known by students," she said.
Morgan says many of the sexual assaults are coming from the fraternities. She says she is a victim.
"His fraternity enjoyed gaslighting me, calling me a crazy psycho, nymphomaniac...these crazy completely untrue lies about me just to make sure that I did not seem like I was telling the truth," Morgan said.
Dennis says the University president spoke with the group Wednesday night. And Morgan says administrators are hearing their protests.
"We want to be valued. Even if we're not part of a fraternity. That's all that we're saying," she said.
We have tried to get in touch with the university for comment. They have not returned our calls as of news time Thursday night. The university is holding a campus-wide "respect and civility" forum on Friday. Many of the protestors we spoke with will be there as well.