Students protest Trump's appearance in Iowa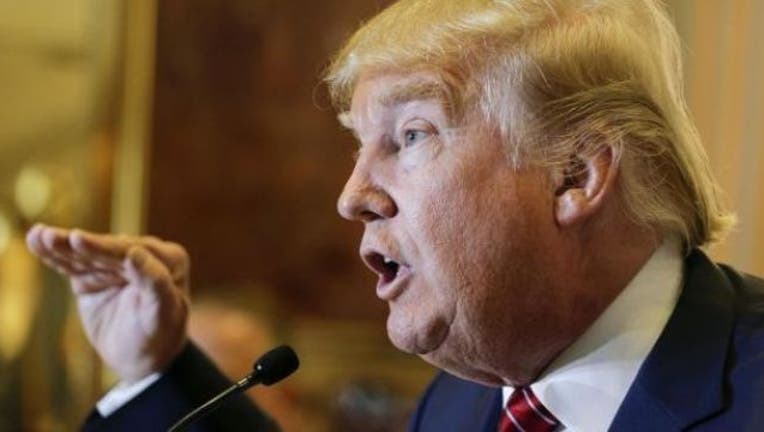 article
SIOUX CITY, Iowa (AP) -- Hundreds of students, parents and other Sioux City residents protested Donald Trump's appearance at a northwestern Iowa high school on Tuesday, saying the Republican presidential candidate's rhetoric about immigrants violates the school's anti-bullying policy.
The billionaire businessman's harsh statements on immigration and his characterization of Mexicans who enter the country illegally as rapists and criminals in his June announcement speech should have led school officials to bar him from speaking at West High School, protest organizer Ismael Valadez of neighboring South Sioux City, Nebraska, said.
"Latino students are being harassed and bullied in the wake of Mr. Trump's inflammatory comments," Valadez said. "He makes people at his events think that saying the kinds of things he does to other people is OK. It's not OK."
Valadez, students and others began a petition effort, gathering about 1,400 signatures, in an attempt to get officials to rescind Trump's invitation to use the school.
Sioux City Schools officials refused, responding that the event is not school-sponsored and that many other presidential candidates have used the school for campaign events over the years.
"We realize that members of our community may choose to exercise their constitutional rights by gathering in response to Mr. Trump's visit," Superintendent Paul Gausman said in a written statement to several local news organizations. "This situation presents an opportunity for us to model for our students and community how to properly demonstrate the rights of free speech and the freedom of assembly, and the democratic process."
Valadez said as many as 500 protesters gathered outside the school ahead of Trump's appearance Tuesday evening.
One of them was Takkia Frazier, a 15-year-old Native American student at the high school. She said Trump's appearance and the protests have split the school and led some students to chant Trump's name when in the presence of Latino students.
"I've never seen the school divided like this," Frazier said.