Study: Long-term care costs the most in these US states
The cost of long-term care is a pressing concern for individuals and families across the United States. 
To help, a new study has identified the most and least expensive long-term care costs for Americans using data from two surveys – the Genworth Cost of Care Survey and The Federal Long Term Care Insurance Program Cost and Care Survey.
The research team at RetiredGuide.com analyzed data in five different categories including private community and assisted living, in-home living, a private nursing home, and adult day care costs. 
Nursing home care most expensive 
In the United States, the cost of long-term care was between $35,000 and $108,000 a year in 2021.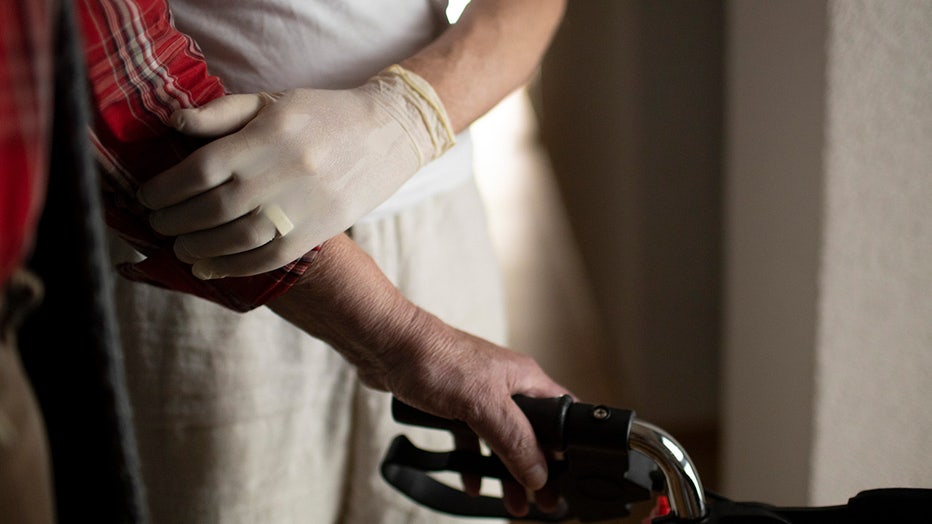 A geriatric nurse helps an old man with a walker. (Credit: Ute Grabowsky/Photothek via Getty Images)
The study found that nursing home care was the most expensive form of long-term care, costing an average of $108,405 annually. 
Most expensive, affordable long-term care
According to the findings, Louisiana had the most affordable long-term care on average at $54,105 annually, sitting at 28% below the national average.
This state also has the second-lowest costs for both in-home care and private nursing homes.
This was followed by Missouri, Alabama, Mississippi, and Arkansas.
In contrast, the state with the most expensive long-term care on average was Alaska at $176,247 annually, exceeding the U.S. average by 136%. 
Private community and assisted living were 51% more expensive compared to the U.S. average. Additionally, a private nursing home in Alaska cost almost three and a half times as much as the national average.
This was followed by Massachusetts, Connecticut, Hawaii and Minnesota. 
Prepare for Long-Term Care
Whether you're in a high-cost or low-cost state, RetiredGuide.com said that thoughtful planning, including insurance, savings, and a comprehensive estate plan, is key to securing a financially stable and comfortable long-term care journey.
They suggest starting early: planning for long-term care costs well before you anticipate needing care.
"The earlier you start, the more options you'll have for funding and lower premiums for insurance," they wrote. 
When estimating your costs, the company also said to consider factors like the level of care you might need and inflation rates. Online calculators and financial advisors can assist with these estimates.
RELATED: US retirement system earns just a C+ in global study
RetiredGuide.com additionally suggested purchasing long-term care insurance, which can help cover future expenses. This insurance can help protect your assets and reduce the financial burden on your family, according to the company.
This story was reported from Los Angeles.