Study suggests we may need to continue practicing social distancing until 2022
AUSTIN, Texas - Researchers at Harvard University released a post-pandemic study suggesting the U.S may need to practice social distancing intermittently for the next two years. 
UT Dell Medical Assistant Professor Dr. John Bedolla said social distancing is needed because of the absence of a vaccine.
"The most dramatic but the most noticeable part of the study is the possibility that people don't develop long-lasting immunity," said Dr. Bedolla. "Predicting that it also stays in the community long enough for it to keep spreading."
There are a lot of unknowns with COVID-19.
Social distancing appears to be the only answer while scientists work to find a vaccine for the life-threatening illness. Social distancing intermittently will allow hospitals to keep up with critical cases.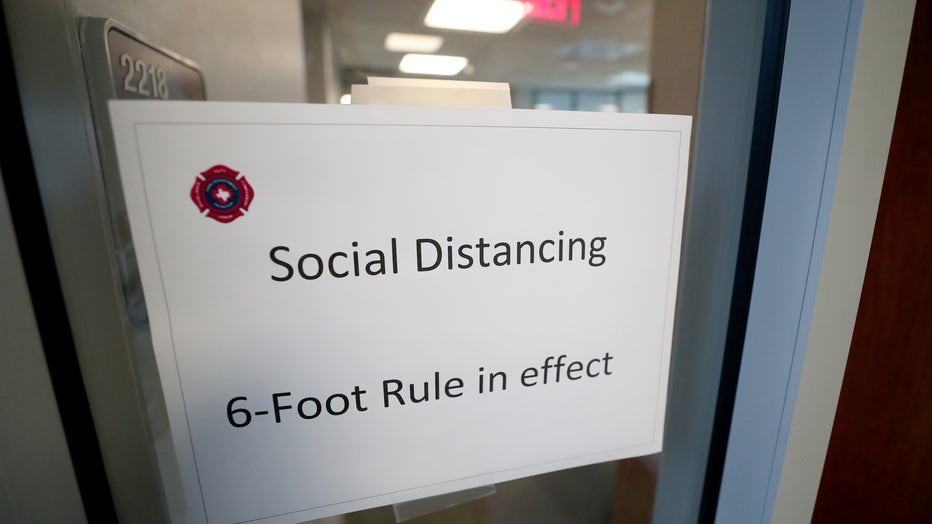 DOWNLOAD THE FOX 7 AUSTIN NEWS APP FOR YOUR MOBILE DEVICE
Researchers anticipate COVID-19 to have a seasonal pattern. "We don't know enough about the Coronavirus yet to know how long immunity lasts. or how much it spreads into the community," Bedolla said. "Get used to the fact that we probably have to do a little of it intermittently but no you don't have to shut down your life until 2022 it's unlikely. " 
Bedolla adds Austinites have done a good job social distancing during the stay at home order and need to continue to take steps necessary to keep one another safe.
"Take the local recommendations from your state health department and state authorities seriously and you will see that they will save lives," said Dr. Bedolla.
CLICK HERE FOR THE LATEST INFO ON THE CORONAVIRUS OUTBREAK
---
FOX 7 Austin is working to keep you up to date with coronavirus, with both local and national developments. Every weekday we're live at 12 p.m. with a special show reporting the latest news, prevention tips and treatment information.
You can watch live in your FOX 7 Austin app or on the FOX 7 Austin Facebook page.
You can also get the latest COVID-19 news from around the country at coronavirusnow.com.