Superstitious player wins $5 million on California Lottery scratcher: This was his strategy
ANAHEIM, Calif. - Sometimes, quirky superstitions can pay off in a big way, like they did for Orange County resident Daniel Peramaki. Peramaki won a staggering $5 million top prize on a Neon Cash Party California Lottery Scratchers game. 
Peramaki, who considers himself the "king of the $20 Scratchers," meticulously chose ticket numbers seven, eight, or nine from newly opened packs, with his winning ticket turning out to be number seven. Superstitious as ever, he refrained from scratching the ticket immediately, waiting until midnight to unveil the life-changing prize.
"I thought, 'no way!' I honestly thought I scratched it wrong. I was in shock for probably the whole day. I didn't sleep that night," shared Peramaki. Despite initially scratching 24 dollar signs on the ticket without success, he clinched victory on the 25th and final square.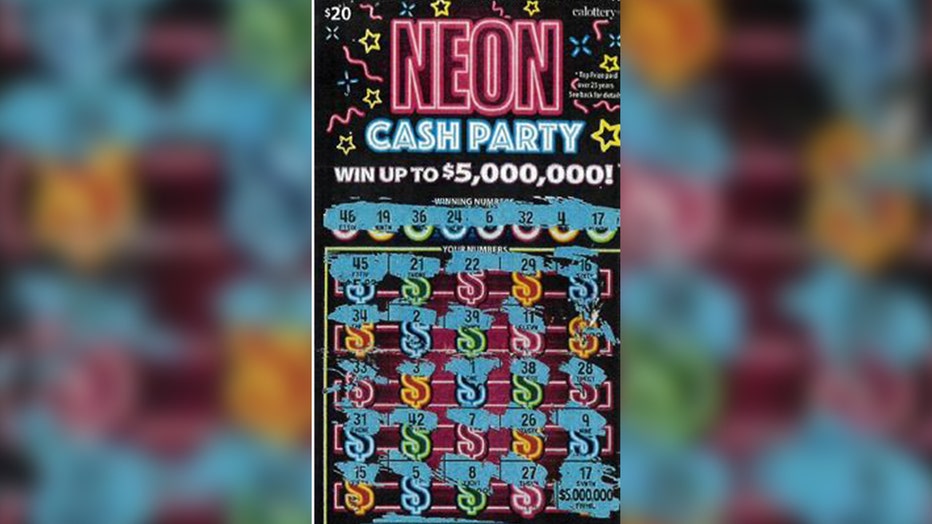 Daniel Peramaki's long-held superstitions while playing $20 California Lottery Scratchers® games finally paid off with a staggering $5 million top prize on a Neon Cash Party ticket. (California Lottery)
Opting for the $2.9 million lump sum, Peramaki expressed the magnitude of the prize, stating, "I showed someone at work the $5,000,000. He said, 'Oh congrats, five thousand,' and I said, 'That's a comma, not a decimal!'"
SUGGESTED:
Peramaki purchased his winning ticket at Star Liquor on South State College Boulevard in Anaheim, earning the retailer a $25,000 bonus. 
In other Lottery successes, San Saelee won a $1 million top prize playing a $1,000,000 California Road Trip Riches Scratchers game at Circle 7 on Bardsley Avenue in Tulare. Expressing his intention to continue playing Scratchers, Saelee highlighted his awareness of contributing to California public schools through Lottery participation.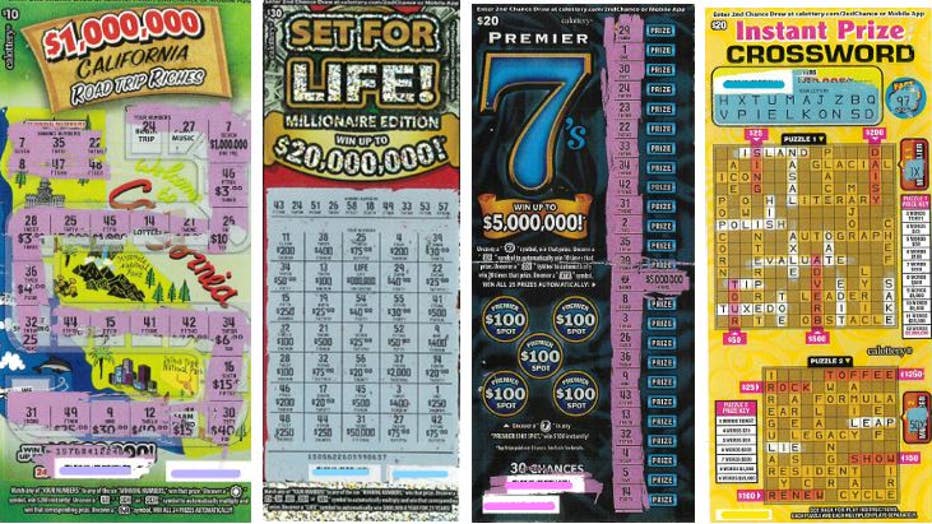 Raul Reyes Arreola secured the massive top prize of $20 million with a $30 Set For Life Scratchers ticket, joining the elite list of players who have won the largest cash prize ever paid out for a Scratchers win. Big A Liquor on East La Palma Avenue in Anaheim receives $100,000 as a retailer bonus.
Cheryl Nolan claimed the $5 million top prize on a Premier 7's Scratchers game, with the Ralph's at 25930 McBean Parkway in Valencia receiving a $25,000 bonus for selling the winning ticket.
James Holder celebrated a $2 million top prize on an Instant Prize Crossword Scratchers, purchased at Rancho Food and Spirits in Rancho Santa Margarita, with the store receiving a $10,000 bonus.