Suspect in deadly Texas church bus crash pleads no contest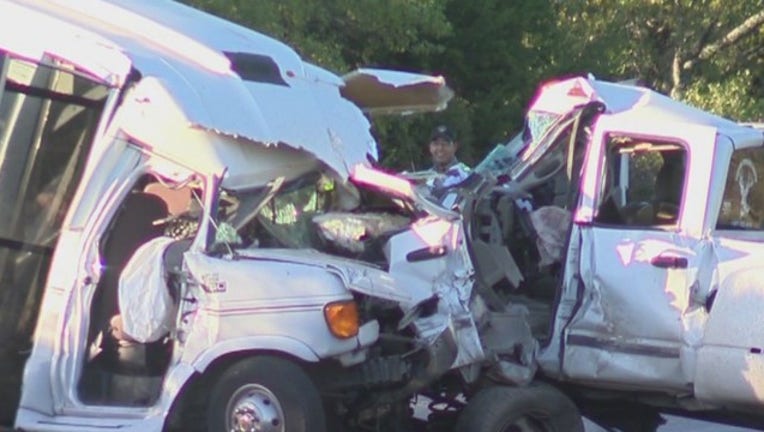 UVALDE, Texas (AP) - Prosecutors in Texas say the driver of a pickup truck that struck a church minibus on a rural highway last year, killing 13 people, is not contesting manslaughter charges.
Jack Dillon Young will face up to 270 years in prison when sentenced in November.
Read Driver in 2017 fatal bus crash tests positive for drugs, violates bond
Uvalde County District Attorney Daniel Kindred told the San Antonio Express-News on Thursday that Young pleaded to 13 counts of intoxication manslaughter and one count of intoxication assault. Only one person on the bus carrying members of First Baptist Church in New Braunfels survived.
Read Church bus crash victim's daughter speaks about drugged driving
Federal investigators have said the 21-year-old Young told them he had been taking prescription drugs and was checking his phone for a text message before the March 2017 crash near San Antonio.
Read 911 calls reveal driver was all over road before crashing into church bus
Young's attorney didn't immediately return a phone message Thursday.
___
Information from: San Antonio Express-News, http://www.mysanantonio.com