Target makes low-cost Thanksgiving meal an option for customers
Target has put together a deal to help shoppers prepare a low-cost Thanksgiving meal.
The meal, unveiled Wednesday, is geared toward "helping guests stretch their budgets" while celebrating the Nov. 23 holiday, the retailer said. 
It consists of ingredients commonly used for Thanksgiving meals that cost under $25 total.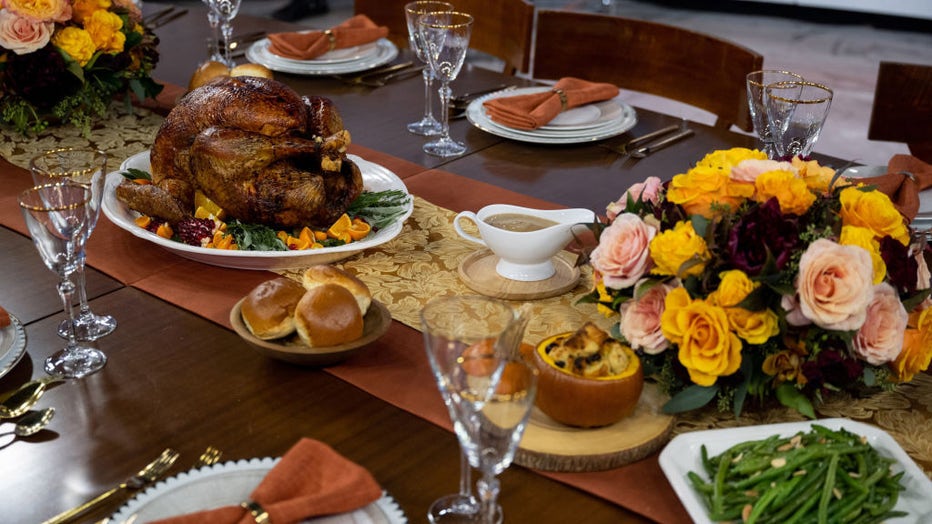 FILE - Thanksgiving dinner table on Nov. 17, 2022 -- (Photo by: Nathan Congleton/NBC via Getty Images)
Target kicked off the deal, intended to feed a family of four, the same day the company announced it.  
THANKSGIVING WON'T BE CHEAPER DESPITE FOOD INFLATION EASING, ECONOMIST SAYS
The offer is available both online and in stores. Target operates about 2,000 stores in the U.S., according to its website.
"We know our guests are looking for incredible value and ease as they get ready to celebrate Thanksgiving with their loved ones," Target Chief Food and Beverage Officer Rick Gomez said.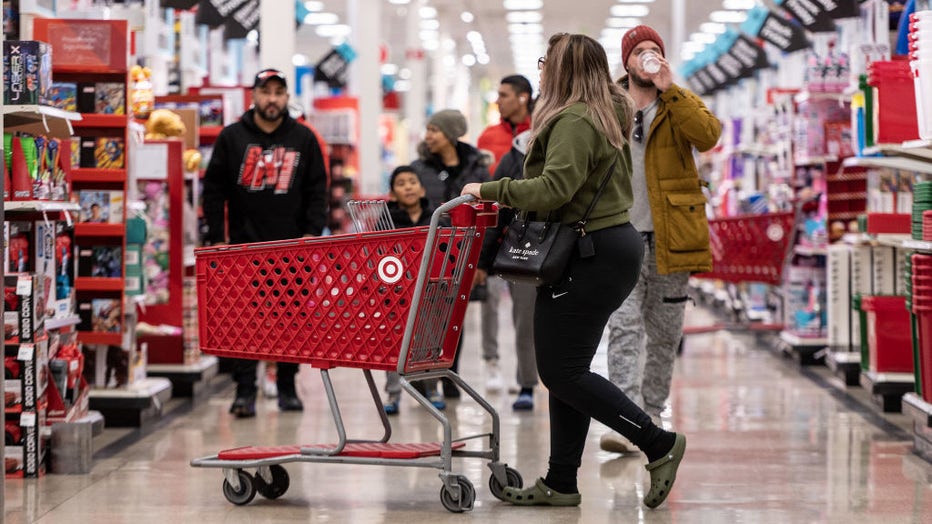 FILE - Shoppers at a Target store on Black Friday in Chicago, Illinois, US, on Friday, Nov. 25, 2022. Photographer: Christopher Dilts/Bloomberg via Getty Images
The sub-$25 meal comes with a frozen turkey, potatoes and green beans, all from Target's Good & Gather brand. It also comes with cream of mushroom soup, cranberry sauce, turkey stuffing mix and gravy, according to Target. 
Those opting for the Target meal can get seasonings and two toppings for their Thanksgiving dishes if they pay $10 more, the retailer said. 
Target's under-$25 offering comes after Walmart and Aldi lowered prices on holiday meals, as previously reported by FOX Business. Both retailers cited inflation. 
WALMART, ALDI CUT COST OF THANKSGIVING MEALS
In September, the cost of food at home rose 0.4% month over month and 6% year over year, according to consumer price index data from the Bureau of Labor Statistics. 
Fox Business' Daniella Genovese contributed to this report.