Ted Cruz first to announce presidential bid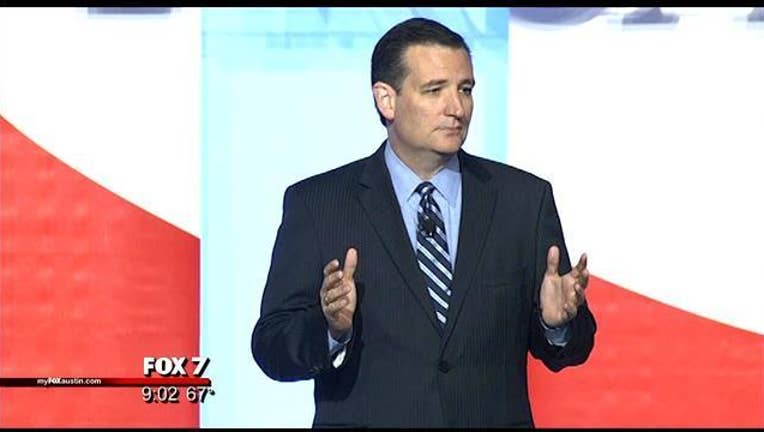 article
The 2016 presidential race is 18 months away but it's already expected to be a crowded GOP primary.
Texas Senator Ted Cruz will be the first major candidate to formally announce his bid.
Many have their eye on a White House run.
Cruz will be the first to throw his hat in the race, someone who many say was virtually unknown four years ago.
"I think what he has going for him, is that he is off the charts brilliant, he's a very strong debater, he's able to fire people up and he has a reputation for fighting for conservative principles," says Matt Mackowiak, Republican consultant.
On top of Cruz's list: plans to abolish the Internal Revenue Service, scrap the Education Department and curtail federal regulators.
His announcement for a presidential run is expected on Monday at Liberty University in Lynchburg, VA.
"It's a college that is known as historically Christian, evangelical Christian specifically. By going there to make this announcement and to kind of roll out his candidacy, it shows his investment in that kind of conservative voting block," says Patrick Svitek, reporter, Texas Tribune.
Cruz plans to start his campaign immediately rather than launch an exploratory committee.
There will be some challenges.
Cruz has been criticized by members of his own party at times.
"If you want to win the nomination and then you want to win the presidency, that's hard to do without the support of your party. It's hard to raise money and it's hard to get by without the leadership from all of those states coming out and doing a lot of work for you," says JD Gins, executive director, Travis County Democratic Party.
"The key for Ted is that he has to try and consolidate conservative support. He did that very effectively in the United States Senate primary that he ran, which was also a very much long-shot campaign. This is going to be much harder," says Mackowiak.
Other big names rumored to run for the GOP nomination include, former Florida Governor Jeb Bush, Wisconsin Governor Scott Walker, Kentucky's Rand Paul and Florida's Marco Rubio.
"I think most people know that in order to win the presidency, you really have to be able to appeal to the middle of the country, to the independent voters. So having someone on the right, pin all the Republican candidates to the right, actually ends up helping the Democrats a lot," says Gins.
Former Secretary of State Hillary Clinton has a wide lead among potential Democratic candidates.
In the end, no matter who wins, the Lone Star State will be in the spotlight.
"When you see all the candidates coming out of Texas, or with ties to Texas, getting into the presidential race, it's just a testament to how politically significant Texas is," says Svitek.
If Cruz fails to win the presidency, he would retain his Senate seat through early 2019.