Teen burglar arrested after bragging about crime on Facebook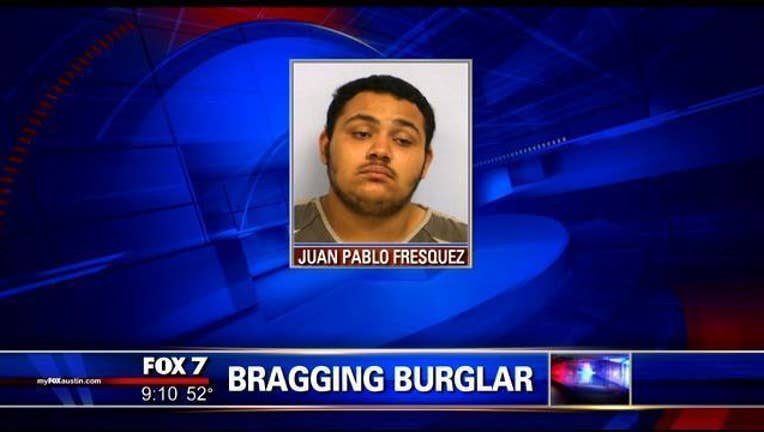 article
AUSTIN, Texas - 18-year-old Juan Pablo Fresquez is charged with burglary of a residence.
Court documents say police were called to an apartment building on Rundberg Lane, Thursday around 5 p.m.
Residents at two apartments reported break-ins and thefts of jewelry, Samsung tablets, and cash.
Police say one of the victim's daughters told police that a man she used to go to school with posted pictures on his Facebook page that showed off money and jewelry.
Police say the items in the picture matched the description of what was stolen.