Texas A&M student tests negative for coronavirus
BRAZOS COUNTY, Texas -  UPDATE: The Texas A & M student who was being tested for the coronavirus has had the results come back as negative. 
---
Public health officials in Brazos County are investigating a suspected case of the 2019 Novel Coronavirus after a student at Texas A&M University got sick with a respiratory illness within two weeks of traveling to China. 
The patient reportedly got sick within two weeks of traveling from Wuhan, China, where the virus originated. Health care providers recognized that the patient had a travel history consistent with the possibility of novel coronavirus and consulted with public health on treatment and testing, according to the Texas Department of State Health Services.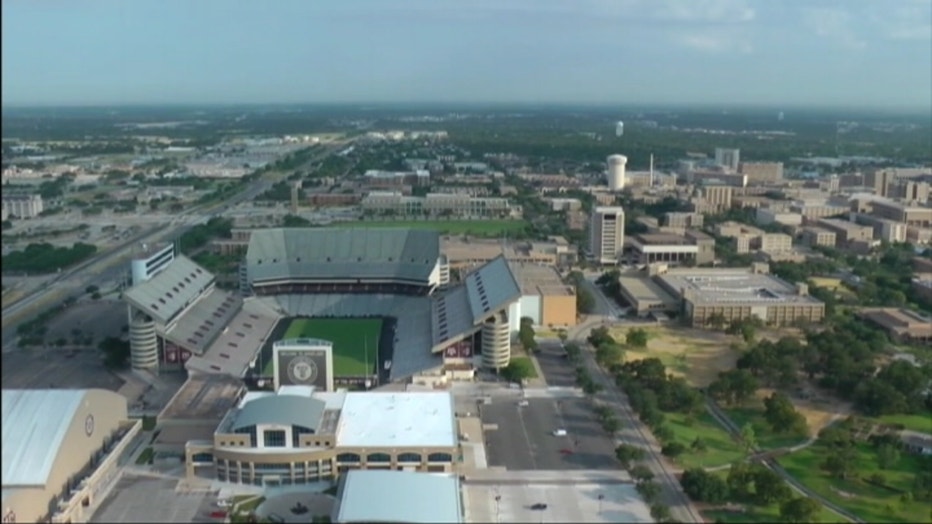 The patient is being isolated at home while health officials continue to determine if this is a case of novel coronavirus. Officials with Texas A&M University have described the immediate health risk to the campus community as low.
DSHS is working with the Brazos County Health District and the CDC to coordinate testing, which is performed by CDC. Because it is cold and flu season and many people are suffering from respiratory illnesses, there is an expectation that there will be more travelers who fall under the CDC's testing guidance.
CLICK HERE FOR MORE HEALTH NEWS
DSHS will announce any confirmed novel coronavirus cases but said it would not provide details on negative tests.
People who have traveled to the Wuhan area and are having flu-like symptoms are encouraged to call their local health district. 
Flu symptoms include: 
Fever

Cough

Shortness of Breath 

Sore Thorat 
Students who have questions or concerns can contact A&M's Student Health Services at info@shs.tamu.edu or its Facebook page. 
For more information on the Coronavirus, visit the CDC's official website.