Texas lottery winners: Three $1M tickets sold, one wins $2 million with Power Play
Texas - Three Texans were lucky enough to wake up millionaires Thursday morning after winning the lottery!
No one won the $1.2 billion jackpot on Wednesday's Powerball drawing, bumping the jackpot up to $1.4 billion, but there were some players whose tickets won them millions.
LOTTERY: Powerball jackpot up to $1.4 billion after no winners
According to the Texas Lottery, three Texas players were able to get five out of the 5 winning numbers and win the $1 million prize amount. Only one of those players had Power Play which increased their prize to $2 million.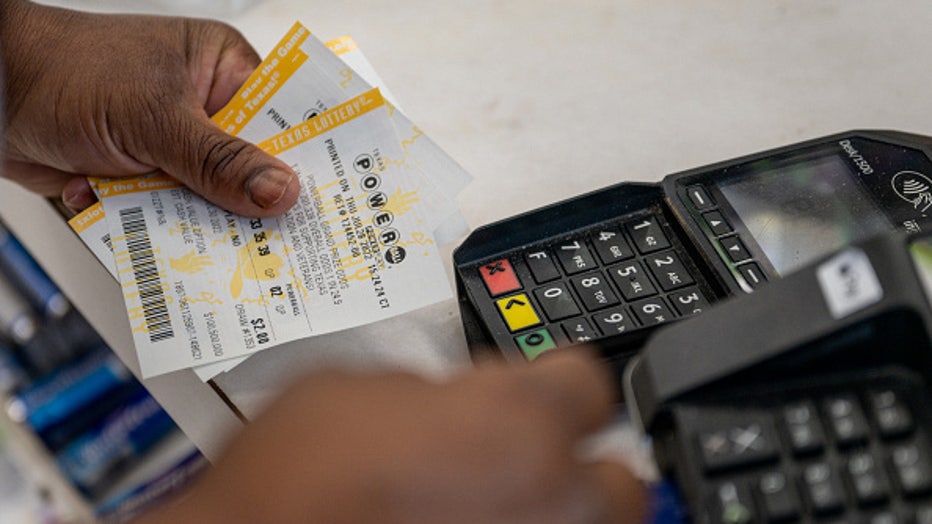 HOUSTON, TEXAS - JULY 28: A person pays for a Mega Millions lottery ticket on July 28, 2022 in Houston City. The lottery jackpot has increased to $1 Billion after not being matched Tuesday night. (Photo by Brandon Bell/Getty Images)
The three winning tickets were sold in Forney, Texas, right outside Dallas at S&Z Food Store on 10990 W I-20, in Lake Worth Texas, near Fort Worth at Quick Sak on 3617 Shawnee Trail, and the last one was sold in San Antonio at H-E-B Food Store on 9255 Grissom Road.
DOWNLOAD THE FOX 26 HOUSTON APP BY CLICKING HERE
Of the three, the $2 million ticket was sold at the San Antonio store.
The next drawing for the $1.4 billion Powerball jackpot will be on Saturday.